2 suspects arrested in Bradley hotel shooting that left sergeant dead, officer critically wounded
BRADLEY - After an exhaustive search lasting nearly 36 hours and spanning two states, the suspects wanted in connection to a shooting that left one Bradley police sergeant dead and another officer critically wounded are behind bars.
It marks the end of a manhunt that started Wednesday night when 49-year-old Sgt. Marlene Rittmanic and 27-year-old Officer Tyler Bailey were shot while investigating a noise complaint at a Comfort Inn located in the 1500 block of North State Highway 50.
Around 9:41 p.m. Wednesday, Rittmanic and Bailey responded to the report of dogs barking in an unattended vehicle at the hotel. While talking with the possible owner of the car in a hotel room, police said the people in that room attacked and fired at the officers.
Rittmanic was killed. Bailey was taken to the hospital and remains in critical condition.
Friday morning, the search for the suspects – 25-year-old Darius Sullivan and 26-year-old Xandria Harris – made its way to Indiana.
"Any time an officer is killed in the line of duty, no matter where it happens in the country, it affects all of us," said Sgt. Glen Fifield with Indiana State Police.
Around 9:30 a.m. Friday, Fifield said a search warrant was executed at a North Manchester, Ind. home, where Sullivan – the alleged gunman – was arrested without incident. About a dozen law enforcement agencies were involved in executing the search warrant. Arrangements are currently being made for Sullivan to be extradited from Indiana to Kankakee County, Ill. on charges of murder and attempted murder.
Along with Sullivan, 19-year-old Daniel Acros was taken into custody at the home.
"Also at the house, several weapons and narcotics were also recovered," said Fifield.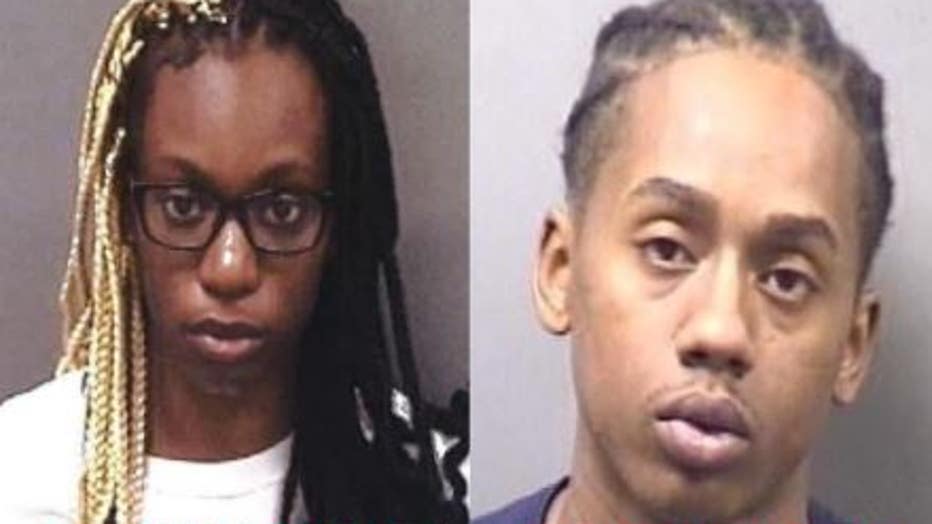 Acros is preliminarily charged with weapons and narcotic charges in Wabash County, Ind. as a result of the search warrant.
Throughout the day Friday, the search for Harris continued until she turned herself in at the Bradley Police department around 4 p.m.
"In a multi-jurisdictional effort, two alleged cop killers have been taken into custody today and will now face justice," stated Illinois State Police Director Brendan F. Kelly. "The Law Enforcement family and the community lost a devoted officer, and another continues to fight for his life. The ISP will continue to offer our prayers and support to the Bradley Police Department during this difficult time."
Indiana State Police said two other arrests are connected to this situation. Around 3:30 a.m. Friday – just hours before Sullivan was arrested – police spotted a wrong-way driver in Rochester, Ind.
A car chase and foot pursuit unfolded, leading to the arrests of Bryce Baker, 20 and Joshua Adams, 26 – both from Kankakee, Ill.
Their connection to Sullivan is being investigated.