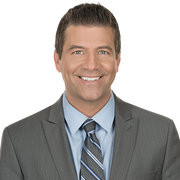 Bill Bellis
Chief Meteorologist
Bill Bellis is the chief meteorologist at FOX 32 News.
Bellis comes to FOX 32 from KNXV-TV in Phoenix, where he served as chief meteorologist for eight years. Previously, he served for four years as the weekend meteorologist at KPRC-TV in Houston. Earlier in his career, Bellis was a meteorologist for KLFY-TV in Lafayette, La.
A three-time Emmy Award winner, Bellis holds a Bachelor of Science in Atmospheric Science from the University of Arizona with minors in math, physics, and hydrology.
Bellis' fascination with weather began after his first ski trip to Stratton Mountain, VT. He constantly watched The Weather Channel looking for snow storms in order to plan his ski trips. Bellis grew up on Long Island, NY and attended Lycoming College (in Pennyslvania) for two years where he played Division III football. He was a mechanical engineer major before transferring to the University of Arizona.
While at KNXV, Bellis covered Hurricane Isabel, which made landfall just north of Virginia Beach. He also covered the aftermath of Katrina in Slidell, La., for three days.
Bellis loves visiting schools and teaching kids about weather.
When he isn't at work, Bellis loves to work out and is an avid skier.
Bellis and his wife Julie have two children, Avry and Briyana. They have an English Cream Golden Retriever named Rudy, who is their third child.
The latest from Bill Bellis