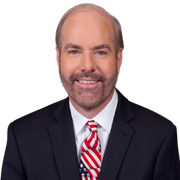 Mike Flannery
Political Editor
Mike Flannery is the political editor at FOX 32 News.
Previously, he covered politics at CBS 2 Chicago for 30 years.
Flannery grew up in Washington, D.C., and graduated from Georgetown University. He covered politics and labor for the Chicago Sun-Times for seven years before transitioning to TV in 1980.
The latest from Mike Flannery
Governor Pritzker just signed into law new rules clarifying who will get a chance to profit from the new industry.
Two west suburban lawmakers are battling to become next president of the Illinois State Senate, following the surprise resignation of the chamber's current leader.
Mayor Lightfoot is not ready to ask local property taxpayers to make up for cash she hoped would be approved in the State Capitol.
Mayor Lori Lightfoot is taking a politically risky trip to the State Capitol, betting she can win some changes that would improve chances for a new Chicago casino.
Gov. Pritzker played salesman in the south suburbs Wednesday, touting Illinois' huge new road repair program, paid for largely by last summer's 19 cents per gallon increase in the gasoline tax.
FOX 32 Political Editor Mike Flannery talks with separate panels on the deal that ended the CTU strike and the push for ethics reform in Springfield. Also, GOP presidential candidate Joe Walsh has some choice words for President Trump.