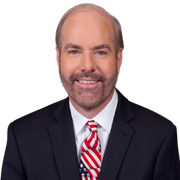 Mike Flannery
Political Editor
Mike Flannery is the political editor at FOX 32 News.
Previously, he covered politics at CBS 2 Chicago for 30 years.
Flannery grew up in Washington, D.C., and graduated from Georgetown University. He covered politics and labor for the Chicago Sun-Times for seven years before transitioning to TV in 1980.
The latest from Mike Flannery
A local scientist is reacting to news that Illinois is the only state meeting every benchmark for reopening set by the White House Coronavirus Task Force.
A Republican lawmaker says he will try to put something on this fall's ballot that has never been there before: a referendum giving Illinois voters a chance to fire their governor.
It has been a year since Lori Lightfoot took the oath of office to become mayor of Chicago.
A top Republican lawmaker and suburban sheriff are slamming Illinois Governor JB Pritzker, saying they are unhappy with a new move to punish businesses that defy the state's shutdown order to remain closed.
With thousands of Illinoisans killed by the deadly coronavirus, its financial fallout has been a secondary concern. But that, too, is frightening.
The governor is saying "not so fast" to a central Illinois mayor defying the stay-at-home order. Pritzker warns business owners in East Peoria could lose their state licenses and even their insurance coverage.