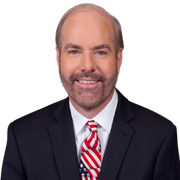 Mike Flannery
Political Editor
Mike Flannery is the political editor at FOX 32 News.
Previously, he covered politics at CBS 2 Chicago for 30 years.
Flannery grew up in Washington, D.C., and graduated from Georgetown University. He covered politics and labor for the Chicago Sun-Times for seven years before transitioning to TV in 1980.
The latest from Mike Flannery