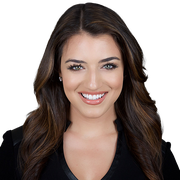 Brittany Garzillo
Reporter
Brittany Garzillo is a NATAS Mid-Atlantic Emmy Award-winning journalist and one of the newest additions to the FOX 32 team. She works as an evening general assignment reporter and fill-in anchor.
 
Prior to joining FOX 32, Brittany was a traffic anchor and general assignment reporter for WGAL News 8 in Lancaster, Pennsylvania. During her two years there, she covered a variety of events including a presidential rally, the closure of Three Mile Island and historic flooding.
Before her time at WGAL News 8, Brittany worked as a Reporter/Producer at PBS39 in her hometown of Bethlehem, PA. There she received 13 NATAS Mid-Atlantic Emmy Award nominations for her work. In 2015, Brittany was awarded a PICPA "Truth in Finances Award" by the Pennsylvania Institute of Certified Public Accountants for her reporting on Bethlehem's City Revitalization and Improvement Zone. Brittany also produced documentaries during her time with PBS39, including Second to None: The Liberty High School Grenadier Band and The Salvation Army Legacy documentary.
Brittany graduated with a self-designed Bachelor of Arts degree in Communications and Media Studies from Moravian College in Bethlehem, PA. While in college, Brittany produced a documentary, along with fellow Moravian students, which earned a College Production Award at the 2012 NATAS Mid-Atlantic Emmy Awards. Brittany has interned at PBS39 in Bethlehem, PA, NBC10 in Philadelphia, PA and WFMZ Channel 69 News in Allentown, PA. She was named a 2016 Woman of Style by Lehigh Valley Style Magazine.
The latest from Brittany Garzillo