A month after Hurricane Maria, most people in Puerto Rico still don't have power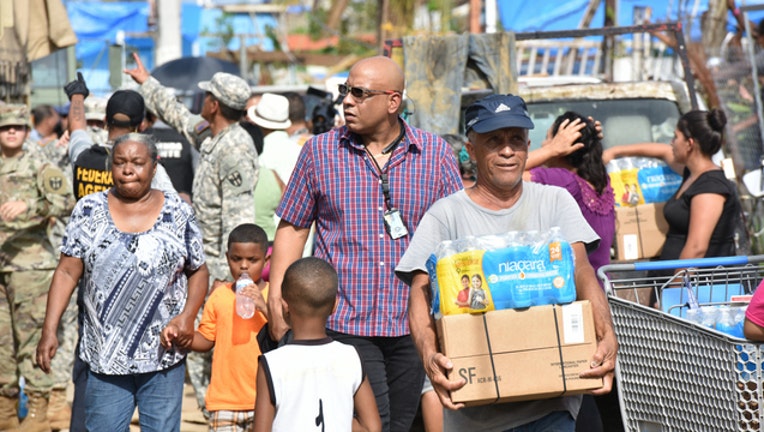 article
SAN JUAN, PUERTO RICO (Fox 32 News) - The federal government said this weekend that 35 percent of people living in Puerto Rico still do not have running water and most people still do not have power more than a month after Hurricane Maria.
About 39 percent do not have cell phone service.
During a briefing Friday, U.S. Army Corps of Engineers Commander Lieutenant General Todd Semonite said the power and cell service issues are exacerbated by the fact that Puerto Rico is an island.
"It is very, very hard to just drive hundreds of pole trucks ... down into the Virgin Islands and down into Puerto Rico," Semonite said, contrasting that situation to natural disasters in the continental United States, where power crews from neighboring states usually mobilize to help.
Semonite also said that some Puerto Rico residents might have to live on generators for a year, reported the Voice of America.
The FDA is also working to make sure Puerto Rico's 50 medication factories are up and running. Those factories supply the mainland with a number of commonly prescribed drugs.