Driver in custody after fatal East Garfield Park crash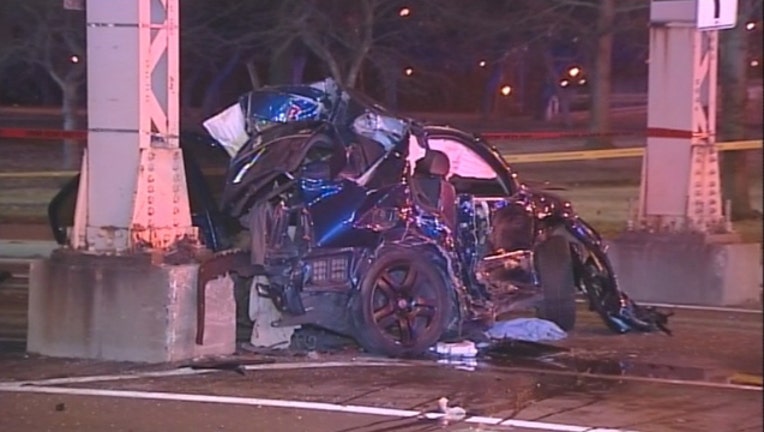 CHICAGO (SUN TIMES MEDIA WIRE) - Charges are pending against a driver for a crash that left a man dead early Thursday in the East Garfield Park neighborhood on the West Side.
A Kia and a Volkswagen collided shortly after 2 a.m. in the 3600 block of West Lake, according to Chicago Police. The crash caused both vehicles to strike a concrete support pillar under the CTA tracks.
A man in the Volkswagen was taken to Norwegian American Hospital, where he was pronounced dead, police said. He remained unidentified Thursday morning, according to the Cook County medical examiner's office.
The female driver of the Kia was taken to Mount Sinai Hospital in good condition, according to police. She was later taken into custody and charges are pending.
The CPD Major Accidents Investigation Unit is investigating.