Girl's new bike stolen, responding officer buys her a new one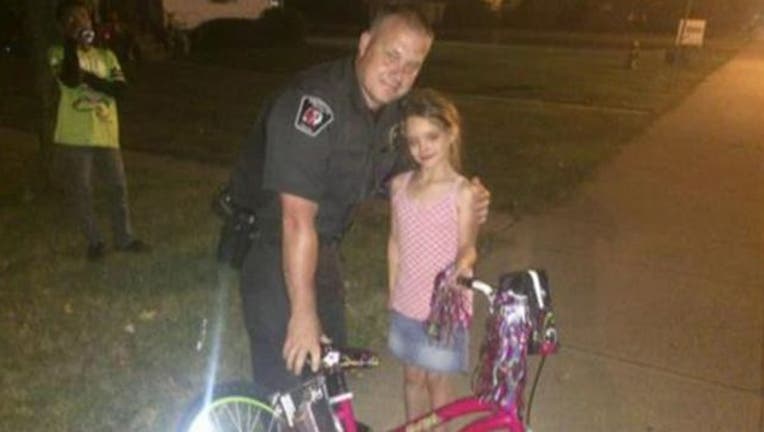 article
(FOX News) - An Indiana police officer was so moved by the heartbreaking theft of a little girl's brand new bike, he took it upon himself to buy her a new one.
Anderson Police Officer Matt Jarrett said when he arrived at the scene, Serynity Ricketts' father was devastated that neighborhood bullies had taken the bike out of the backyard.
The pink bicycle was an 8th birthday gift to Serynity from her mom and dad, who worked extra shifts and saved their money to be able to afford it.
"[Her dad] had already found parts of the bike. Being a dad myself, I knew how hard that must be for him, to think he saved up his money for that bike and it was stolen," Jarrett told Elisabeth Hasselbeck.