Homicide suspected after off-duty Abilene PD officer found dead in home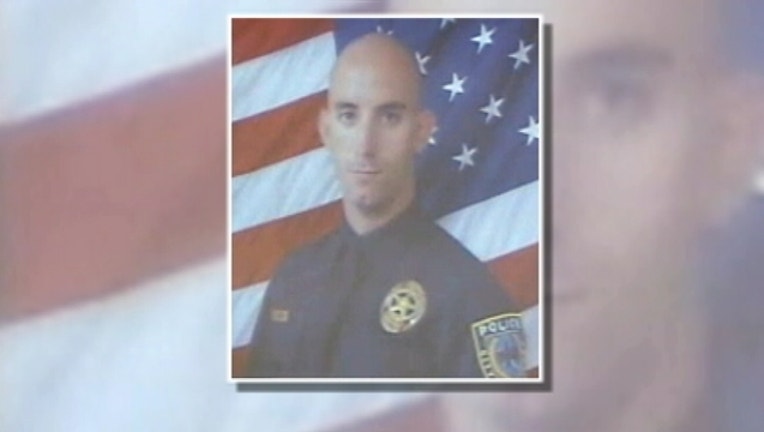 article
Investigators say they suspect homicide in the death of an off-duty Abilene police officer found dead in his home, but they don't believe he was targeted as a random law enforcement officer.
In a statement issued Tuesday, Abilene police say Officer Don Allen was found dead Monday night at his home in nearby Clyde. At a news conference Tuesday afternoon, Police Chief Stan Standridge would not say how the 27-year-old officer died, but that the death was clearly suspicious.
Abilene and Clyde police are investigating with the help of the Texas Rangers and FBI, but Standridge says there is no apparent danger to the broader community nor law enforcement personnel in general. Standridge says multiple leads are being pursued and multiple motives are being considered.
"We look like we're prepared for anything but the reality is we're just like you," Chief Standridge said. "We go to the same schools in this community, we attend the same churches, we eat at the same restaurants -- we are just like you. So when this happens and it happens in our own domicile, our own residence, the first thought fear is fear."
Officer Don Allen had just recently gotten engaged and was making marriage plans. Allen lived alone at his home about fifteen miles east of Abilene in Clyde.
Allen is the first police officer to become a homicide victim in the history of the Abilene Police Department.
The Associated Press contributed to this report.