Illinois Senate faces tough votes on taxes, funding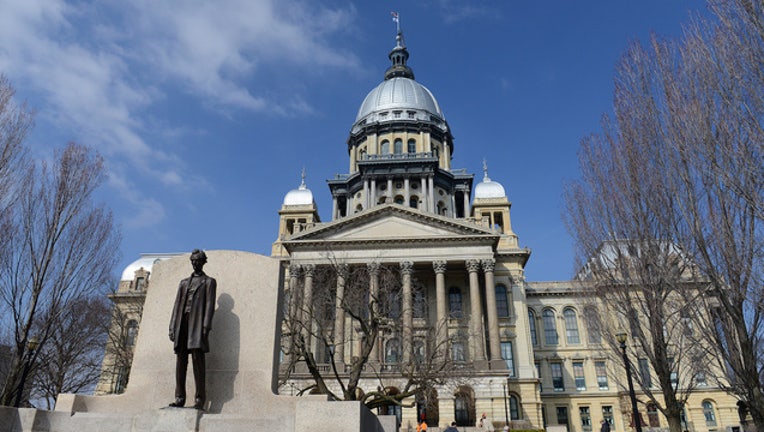 article
SPRINGFIELD, Ill. (AP) - Illinois senators faced critical votes Wednesday on a plan to break the state's historic budget stalemate, including separate measures that would hike income taxes and freeze property taxes.
  The Senate was convening at noon to vote on major provisions in the so-called "grand bargain" -- a sprawling package of legislation aimed at ending a two-year fiscal impasse that's the nation's longest in nearly a century.
The proposals spring from negotiations between Democratic Senate President John Cullerton and Senate Republican Leader Christine Radogno. Cullerton and Radogno were hoping to stake a Senate position in the budget battle to guide negotiations with Rauner and the House.
A plan to hike personal income taxes from 3.75 percent to 4.99 percent was expected to get a floor vote Wednesday, along with a local property-tax freeze and cost-saving changes to the workers' compensation program -- measures Republican Gov. Bruce Rauner demanded.
Legislators made some progress Tuesday, approving lower-profile measures to streamline state-government purchasing, ease rules on how cities may spend tax revenue and simplify the way voters consolidate local governments. Even those were adopted mostly with Democratic votes.
"You would have seen a lot more Republicans voting `yes' if the governor was full-throated in support of these bills," said Sen. Don Harmon, an Oak Park Democrat. "We can read from the roll calls that he and his team are still working against it."
Rauner spokeswoman Catherine Kelly said Tuesday night that the governor was pleased with the progress, including removing increases on sales taxes on food and drugs and expanding the reach of Cullerton's pension-overhaul plan. But that Rauner-backed measure to save $1 billion a year on retirement security for state employees failed by four votes Tuesday. Cullerton said he will recall it.
And Kelly said the property-tax freeze, which expires after two years, should be permanent.
"We cannot raise income taxes permanently in exchange for a temporary property-tax freeze," Kelly said. "We need a truly balanced budget with a hard cap on spending, term limits and changes that lead to new jobs and strong schools."
The Senate has agreed to change its rules to limit terms of leaders to ten years.
After Cullerton and Radogno raised expectations after the new year with promises of quick approval, the two have downplayed the lack of a deal, saying it's still important to move quickly. But Cullerton seemed unconcerned about a potentially futile Wednesday afternoon of vote-taking.
"If we find we're a few votes short here and there, then we just need to do some more lobbying and take some more time to get the votes," Cullerton said.