Lake County first in Illinois to raise tobacco purchase age to 21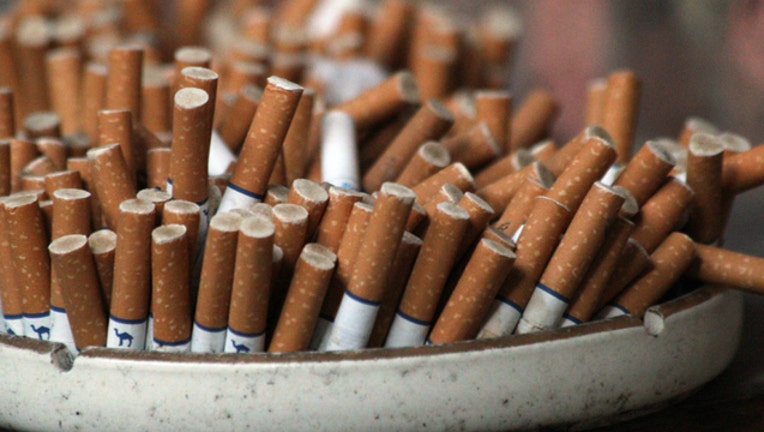 article
SUN TIMES MEDIA WIRE - Lake County will become the first county in Illinois to raise the minimum age to purchase tobacco products to 21 starting early next year.
The Lake County Board on Tuesday approved a change to its tobacco ordinance increasing the legal sales age to 21, according to the Lake County Health Department and Community Health Center. The measure passed the 21-member board almost unanimously, with only two no votes.
"This is a major milestone in our efforts to prevent tobacco use among our youth," Mark Pfister, executive director of the health department, said in a statement. "Each year, an estimated 6,300 Illinois youth start daily smoking habits. This is detrimental to their health and well-being."
The measure will take effect January 1, 2018, in unincorporated areas of the county, and includes all tobacco products, including e-cigarettes.
Five municipalities in the county, including Deerfield, Highland Park, Lincolnshire, Vernon Hills and Buffalo Grove, already prohibit tobacco sales to those under 21. Six other Illinois cities and villages have passed similar ordinances.
"Passing Tobacco 21 today is another example of Lake County's commitment to leading the state and nation on the critical issues related to behavioral health," Board Chairman Aaron Lawlor said. "Whether it's mental health challenges, opioids, or tobacco, we have a responsibility to deliver science-based and proven solutions that help people stay healthy."
Lawlor pointed out that tobacco use "continues to be the leading preventable cause of disease and death in the United States and is responsible for 480,000 deaths annually."
The health department cited studies that show 95 percent of current adult tobacco users started before the age of 21.
"Policies raising the [legal buying age] of tobacco help delay the onset of smoking by increasing the social distance between those who can purchase tobacco and youth still attending secondary school," the department statement said. Studies show raising that age to 21 can cut the number of youth who start smoking by 25 percent.
"We commend our County Board for taking this important step," Pfister said. "We hope that this action will inspire other communities, counties, and our state to take action to prevent youth smoking, improve health and save the lives of our future generations."