Rauner vetoes plan to require teaching cursive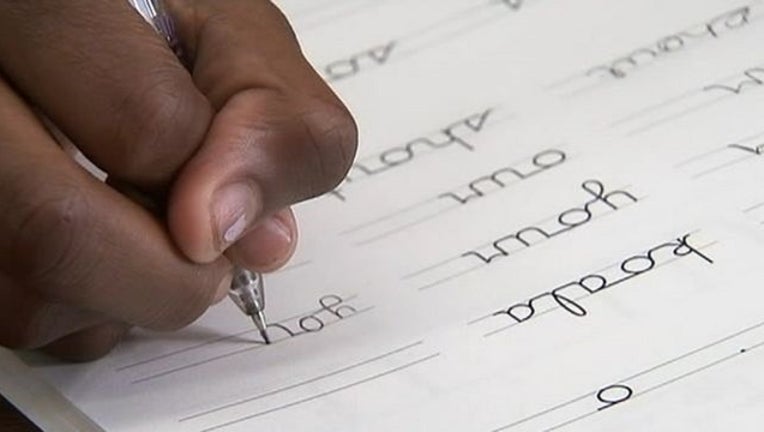 SPRINGFIELD, Ill. (AP) - Gov. Bruce Rauner has rejected a measure requiring Illinois elementary schools to teach cursive writing.
The measure was among several bills Friday that the Republican took action on. In his veto message, Rauner says the legislation is "yet another unfunded mandate" for schools that doesn't protect students' health or safety.
Proponents had said it's important to teach tech-savvy kids to write in cursive so they can sign documents, write personal notes and read historical texts. The proposal would've taken effect in the 2018 to 2019 school year.
The plan would have required public elementary schools to offer at least one unit of cursive writing instruction before students complete fifth grade.
Opponents said cursive styles change and it doesn't help young minds any better than printing.
___
The bill is HB2977