Shedd brings fresh snow into aquarium for sea otters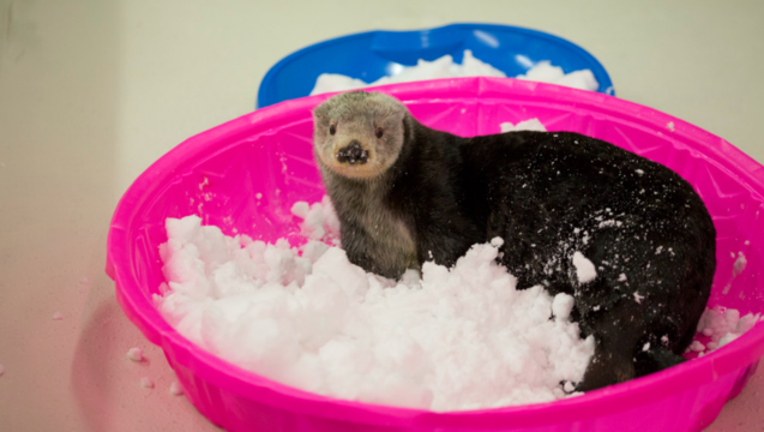 article
CHICAGO (SUN TIMES MEDIA WIRE) - Most Chicagoans weren't happy about the 8 inches of lake-effect snow dumped on the city earlier this week, but at least five residents felt differntly, and took full advantage of the late-winter storm.
Animal care experts brought fresh snow into the Shedd Aquarium's Regenstein Sea Otter Habitat for Yaku, Kiana, Mari, Luna and Ellie to enjoy, according to a statement from the aquarium. The otters were seen running, jumping, sliding and rolling around in the snow.
Bringing in the snow was similar to other activities animal trainers use to keep the otters happy, including bringing them ice cubes and ice treats for mental stimulation and physical exercise.
"Sea otters are naturally curious, so they had no hesitation or reservations about the fluffy, white snow!" according to the aquarium.
Sea otters are native to the North Pacific coast, and have one of the densest fur coats of any mammal.