Summer is coming. We know because Original Rainbow Cone opened today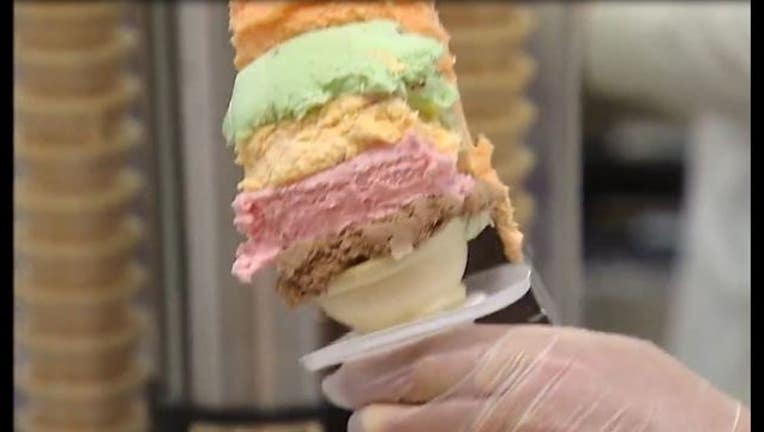 article
It's a sign that summer is coming: The Original Rainbow Cone opened on Saturday.
The ice cream shop in Beverly at 9233 S Western Ave. closes every winter and reopens in the spring.
The shop is known for cutting chocolate, strawberry, Palmer House, pistachio and orange sherbet into slices and piling them all on the same cone.