Suspect in custody after shots fired by Evanston police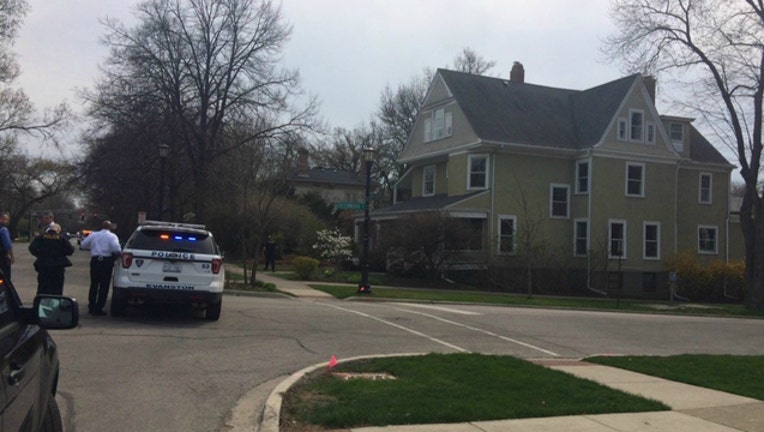 article
EVANSTON (Sun-Times Media Wire) - A suspect is in custody after shots were fired by Evanston police Tuesday afternoon in the north suburb.
Just before 2 p.m., a neighbor called police to report suspicious activity at  a vacant home in the 1300 block of Asbury Avenue, Evanston Police Cmdr. Joe Dugan said.
Officers responded and found a 25-year-old man inside the home, Dugan said. During their conversation, it became apparent the man did not belong inside the home.
The officers attempted to take the man into custody and he began fighting them, Dugan said. One of the officers deployed his Taser, then the man pulled out a handgun and an officer fired "a couple shots," Dugan said.
The man was not struck by the gunfire and ran into another part of the home, Dugan said. Officers "backed off" and set up a perimeter.
A short time later, the man came running out the front door with the handgun and headed northbound on Asbury, Dugan said. He cut through a yard and confronted another officer, who fired "a couple" shots at him.
The man dropped the gun and ran westbound, where he was taken into custody in the 1300 block of Greenwood, Dugan said.
The suspect was not shot. His gun was recovered and determined to be a BB gun with a "similar appearance as a real handgun," Dugan said.
He is in custody at the Evanston police station and charges are pending.
"Our officers involved in the incident are shaken up but thankfully not physically injured. Thanks to the area residents for their cooperation," Evanston police tweeted about 4:40 p.m.
Dugan said the department's Office of Professional Standards will investigate the shooting.
Residents were told to avoid the area for about two hours after the shooting, and Asbury was temporarily closed between Dempster and Grove.