Woman injured in Eisenhower Expressway crash, car fire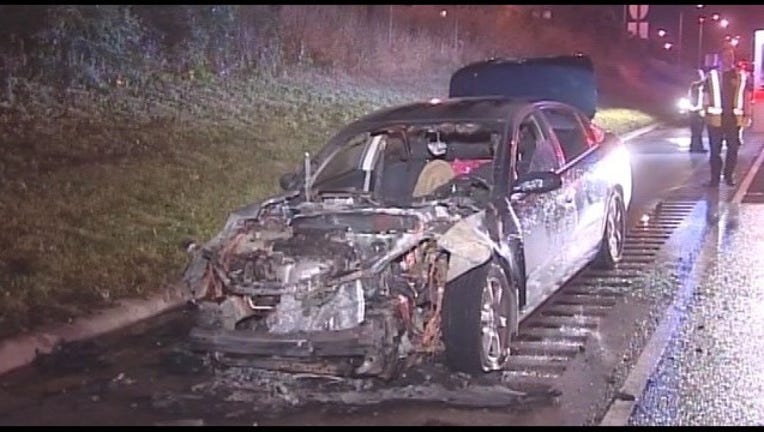 A woman was injured Friday night in a crash on the Eisenhower Expressway (I-290) on the West Side that led to a car fire.
The crash, possibly involving two vehicles, happened about 11:45 p.m. in the inbound lanes of I-290 near Racine, according to Illinois State Police. One of the vehicles involved in the crash caught fire afterwards.
A woman, whose exact age was not known, was taken to the hospital with non-life-threatening injuries, police said. Additional details were not immediately available.