Tigers-White Sox opener in Chicago postponed due to rain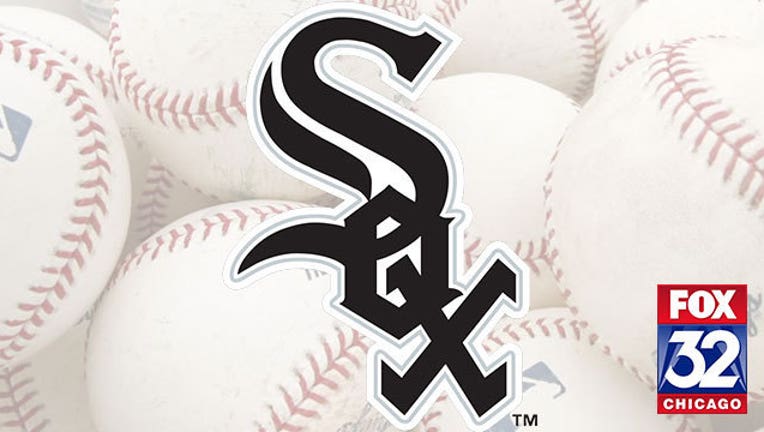 article
CHICAGO (AP) - The Chicago White Sox paraded onto the field in convertible Mustangs with the tops down for the pregame introductions prior to their season opener against the Detroit Tigers on Monday.
There was plenty of pomp and circumstance. There was also too much rain and - because of that - no game.
The White Sox postponed the opener against Detroit because of the downpour, delaying the start of a new era on Chicago's South Side.
The game rescheduled for Tuesday, with the Tigers' Justin Verlander and White Sox's Jose Quintana getting their starts pushed back a day.
"I think everybody was looking forward to starting the season, but obviously there are some things out of our control, and this happens to be one of them," Chicago manager Rick Renteria said.
It had been raining all afternoon. With the field drenched and no break in the forecast, the game was called off 101 minutes after the scheduled start.
Tigers manager Brad Ausmus didn't seem too concerned earlier in the day about the possibility of a postponement.
"No contingencies to work out," he said. "If we get rained out, we'll play tomorrow. At some point, we're going to play."
A bigger concern for him: Getting the Tigers back to the postseason.
They missed out for the second straight season after winning four straight AL Central championships. They finished eight games behind Cleveland in the division and just missed the wild card with 86 wins last year.
The White Sox, meanwhile, started rebuilding after a 78-84 finish and their fourth straight losing season.
Gone are ace Chris Sale and outfielder Adam Eaton, both traded as management stocked up on young players. Those weren't the only changes.
There's a new manager, with Renteria replacing Robin Ventura. The ballpark has a new name, too - Guaranteed Rate Field instead of U.S. Cellular Field.
Change is definitely happening, and it's not hard to see why. After all, the White Sox have just one playoff appearance since the 2005 championship season.
While the record probably won't be great, there is at least some intrigue surrounding the team. That's because things are at least different.
Promising players such as second baseman Yoan Moncada, along with hard-throwing pitchers Michael Kopech, Lucas Giolito and Reynaldo Lopez are in the pipeline thanks to the big trades.
Quintana could be the next star player to be traded. Veterans such as third baseman Todd Frazier and closer David Robertson could also be moved.
"Fundamentally, all of us in the front office started off as fans so we have that same default mindset about wanting things to be done quickly, but wanting them also to be done right," general manager Rick Hahn said.
"The trick is, is that we're at least privy to where conversations have been on certain players and can sleep well at night knowing that there really hasn't been anything presented to us that's been turned down that we look back in retrospect and could possibly kick ourselves for turning down. These aren't exact formulas, there's no clear-cut, this is the proper value, but we really haven't been presented with anything in recent months that's even been close to feeling like this is something we should do."
TRAINER'S ROOM
Tigers: RF J.D. Martinez (sprained right foot) is expected to begin rehabilitation this week.
White Sox: Hahn said LHP Carlos Rodon (bursitis in his left biceps) has been throwing and will likely begin working from a mound in a week. He will also go on a rehab assignment before returning from the 10-day disabled list. "We're going to take our time on this one," Hahn said.