Alleged teen getaway driver charged in Brighton Park gang murder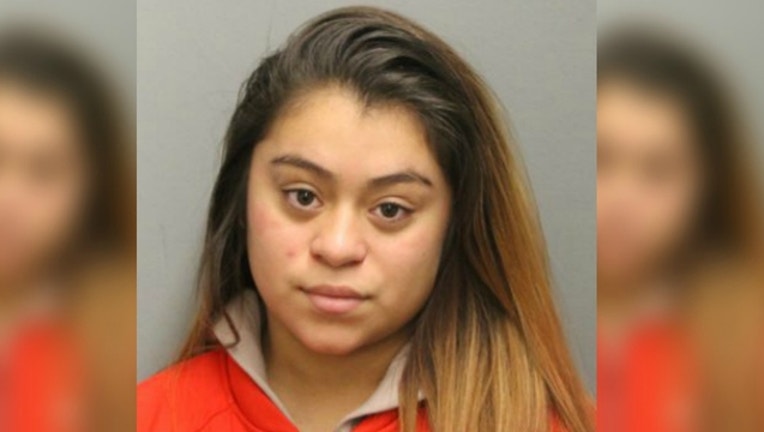 article
CHICAGO (SUN TIMES MEDIA WIRE) - An 18-year-old woman who allegedly drove her boyfriend away from the scene of a fatal Brighton Park shooting that claimed the life of a 15-year-old boy has been charged with murder.
Flor Perez was ordered held in lieu of $75,000 bail Tuesday on a first-degree murder charge tied to the Oct. 26 shooting that left Jeyson Gonzalez dead and injured another teenage boy, the Chicago Sun-Times is reporting.
Cook County prosecutors allege that Perez, her boyfriend and another, unidentified man were in a Pontiac mini van in the 4400 block of South Maplewood Avenue when they passed Gonzalez and a 14-year-old friend, Assistant State's Attorney Jason Coelho said.
The two men with Perez were members of the 2-6 street gang, and "false flagged" the teens, throwing up hand gestures of the rival Satan's Disciples gang as they passed Gonzalez and the 14-year-old, Coelho said.
When Gonzalez returned the Satan's Disciple gesture, the two men told Perez to drive the mini van into an alley nearby, then got out, walked toward Gonzalez and opened fire, Coelho said.
Gonzalez was shot once in the side, and the 14-year-old was struck three times.
The two gunmen went back to the van and Perez drove them away, Coelho said.
Perez initially lied about where she and her boyfriend were the night of the shooting when she was questioned by officers at her home, according to police reports.
Coelho said the 18-year-old later admitted in a videotaped statement that she knew that the shooting was going to take place, drove into the alley, heard the gunshots and drove her two cohorts from the scene.
Assistant Public Defender Brett Balmer said Perez lived with a friend and her friend's mother, and that the teen's own mother lived in Mexico. Perez's father is dead, Balmer said.
Judge Mary Marubio noted that Perez had no criminal record before her arrest for the murder, a factor that weighed in favor of granting the teen bond.
"That is quite a case to come out of the gate with," Marubio said, peering down at Perez.
If Perez is able to post the $7,500 required to secure her release on bond, she will have to wear an electronic monitoring bracelet.