Attorney for Kenneka Jenkins' family tours Crowne Plaza Hotel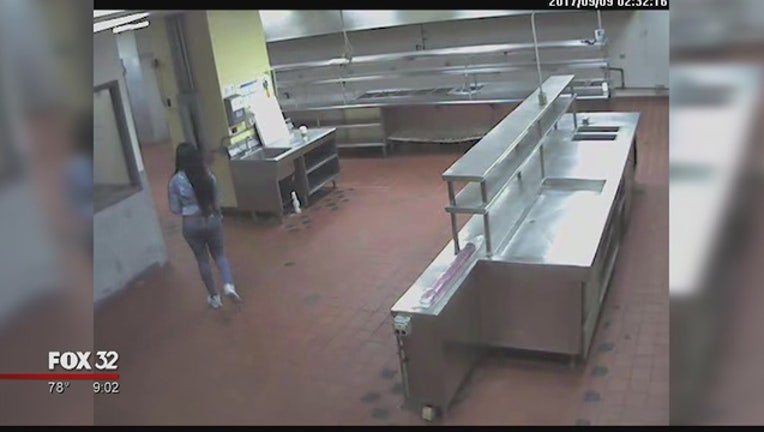 article
SUN TIMES MEDIA WIRE - One of the attorneys for the mother of Kenneka Jenkins toured the Crowne Plaza Hotel in Rosemont Tuesday, taking photos and retracing the 19-year-old's final steps, hotel officials said.
Larry Rogers Jr. and another investigator spent about an hour at the hotel, with some time spent in the hotel room Jenkins was last seen in on Sept. 9, Crowne Plaza spokesman Glenn Harston told the Chicago Sun-Times.
Rogers' visit came after an invitation from the hotel, Harston said. Messages left with Rogers were not returned Tuesday.
Attorneys for Jenkins' mother and attorneys for the Crowne Plaza have been in contact in recent days, Harston said.
Last Thursday, the hotel publicized offers to allow Jenkins' mother, Tereasa Martin, to view all 36 hours of surveillance footage captured by more than 40 different cameras throughout the hotel on the night Jenkins went missing. The hotel also offered to pay for the woman's funeral.
As of Tuesday afternoon, "They have not responded at all to our offers," Harston said, adding that Rogers did not view any surveillance footage during his Tuesday visit.
"He did not request to see any video footage," Harston said. "Video was not viewed today at all."
Rogers' visit to the hotel came less than a day after about 100 people — including Jenkins' mother and sister — protested outside, calling for the release of all 36 hours of video and for the FBI to take the lead in the death investigation.
Rosemont police issued a statement Monday evening saying that would not happen.
Last Friday, Rosemont police opted to release nine video clips showing Jenkins walking through the hotel in the hours before her death. She can be seen walking unsteadily — and alone — down a hallway and through the hotel's kitchen before disappearing around a corner. None of the released footage — about 36 minutes worth — shows her going into the freezer.
The release of the videos came hours after the lawyer for Jenkins' mother said "serious questions remain" about the circumstances involving Jenkins' death.
Jenkins left her home near the United Center at 11:30 p.m. on Sept. 8 to go to a party in a room of the Crowne Plaza Hotel, according to Rosemont Police. Jenkins' sister last heard from her via text message about 1:30 a.m. Saturday.
About 4 a.m., Jenkins' friends called her mother to tell her they could not find her, longtime Chicago anti-violence activist Andrew Holmes has said. An hour later, Martin — who had recently undergone a double mastectomy — was at the hotel. She filled out a police report and Jenkins' sister reported her missing.
Jenkins was last seen by her friends at a party on the ninth floor of the hotel in the early hours of Sept. 9, police said. She was reported missing at 1:16 p.m. that afternoon.
Hotel staff and management searched the hotel and discovered Jenkins inside a freezer at 12:24 a.m. the next day, police said.
For more than a week, Twitter and Facebook have been deluged with theories about Jenkins' death — with many believing she was murdered.