Bad Santa in suburban Chicago stealing packages, not delivering them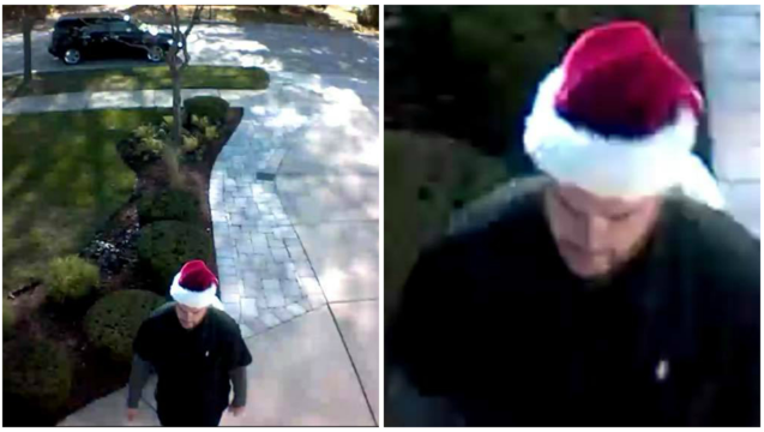 COUNTRYSIDE, Ill. (Fox 32 News) - In suburban Chicago, a bad Santa is stealing presents instead of giving them away.
Countryside Police are looking for a man who stole packages from a front porch in the 9700 block of 57th Street.
He was wearing a Santa hat, and appeared to be between 30-40 years of age, with neatly trimmed facial hair. He left in a black or dark colored Chevy HHR.
If you know who he is, police would like you to contact Investigator Jim Stern at 708-485-5768 or at jstern@countrysidepolice.org.