Bao Bao the panda adjusting to new home in China, learning Chinese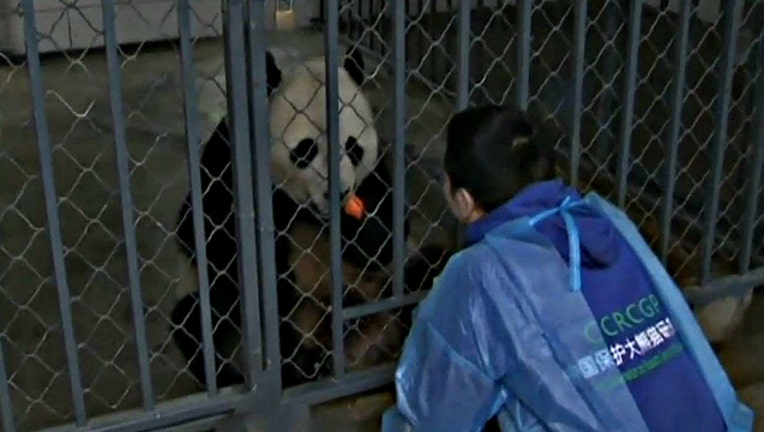 article
CHENGDU CITY, CHINA (Fox 32 News) - Bao Bao the panda is starting to get comfortable in her new home in China.

The giant panda was born in the United States at the National Zoo in Washington, D.C. She was flown to China last week.

Bao Bao has started to eat some Chinese-style bread and local bamboo, her new zookeepers said.

The panda was returned to China because there is an agreement between China and the United States that any panda born to parents on loan from China must be sent to China by their fourth birthday. Bao Bao was born on Aug. 23, 2013.

Her American zookeeper left on Sunday. Bao Bao is being taught Chinese so her new zookeepers can communicate with her.