Boy, 17, killed in officer-involved shooting in Chicago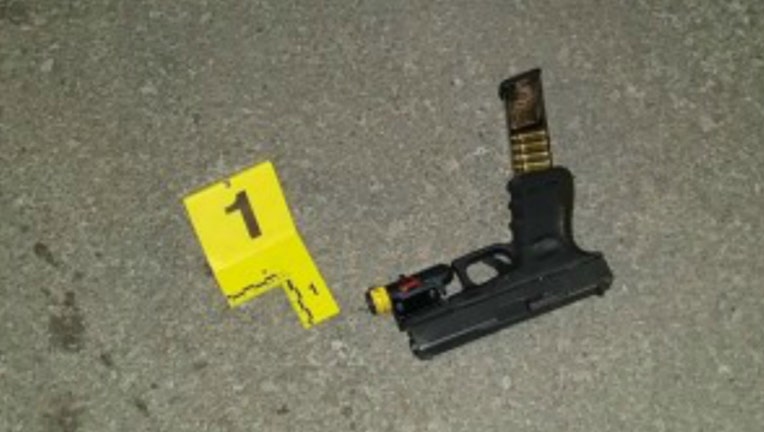 CHICAGO (Sun-Times Media Wire) - A 17-year-old boy was shot and killed by a Chicago police officer Saturday night in the Lawndale neighborhood on the Southwest Side.
About 8:30 p.m., the boy, identified as Michael Elam, was shot during an "armed confrontation" after he crashed a car during a police pursuit in the 2100 block of South Keeler, according to authorities.
Officers had tried to pull the car over prior to the shooting, but Elam refused to stop and later struck a parked vehicle and a curb, Chicago police said. Elam was shot during an ensuing confrontation when he was seen running from the crash and holding a gun.
Elam was taken to Mount Sinai Hospital in critical condition and later pronounced dead at 1:30 a.m. Sunday, according to Chicago Fire Media Affairs and the medical examiner's office. He lived in Lawndale.
A 37-year-old man was taken to Rush University Medical Center in fair condition, but he was not shot, Fire Media Affairs said.
No officers were hurt during the incident, police said. Two weapons were recovered from the scene.
On Sunday morning, Ephraim Eaddy, spokesman for the Civilian Office of Police Accountability, said the agency was investigating the use of force. Eaddy confirmed that Elam attempted to run from a traffic stop and was fatally shot during an ensuing foot chase.
"COPA investigators remained on the scene and have launched a full investigation," Eaddy said in a statement. "As a part of its investigation COPA reviews all known and available video and other materials related to this incident. Investigators will also continue canvassing the area speaking to witnesses and searching for additional evidence."
COPA officials will work with the Cook County state's attorney's office during the investigation, Eaddy said. Anyone with information about the shooting should contact COPA at (312) 746-3609 or ChicagoCOPA.org.