Cubs World Series ring for sale at auction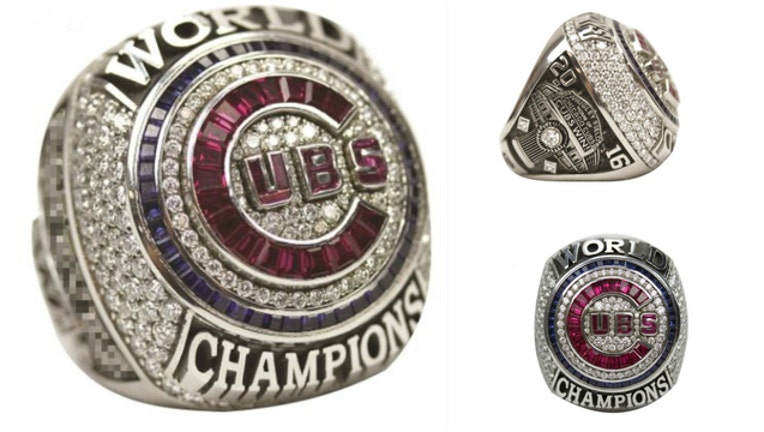 article
CHICAGO (AP) -- At least one individual associated with the Chicago Cubs doesn't appear to be the sentimental type. The person is selling an official 2016 World Series ring commemorating the Cubs' historic championship last season, ending their 108-year drought.
The Chicago Sun-Times reports Sunday that the ring, with its 214 diamonds, is listed by Leland's Auctions. It says the seller is a scout but doesn't include a name.
Bidding started at around $2,000 and was over $11,600 by Sunday afternoon. Appraisers estimate its value at more than $50,000.
There's at least a theoretical chance the seller will get much less. When the Cubs gave rings to select non-players, they sought to dissuade secondary-market sales and reserved rights to buy them back under certain circumstances.
The amount they said they could pay was a single dollar.