Ex-Dorothy Brown employee lied to grand jury, claimed he feared retaliation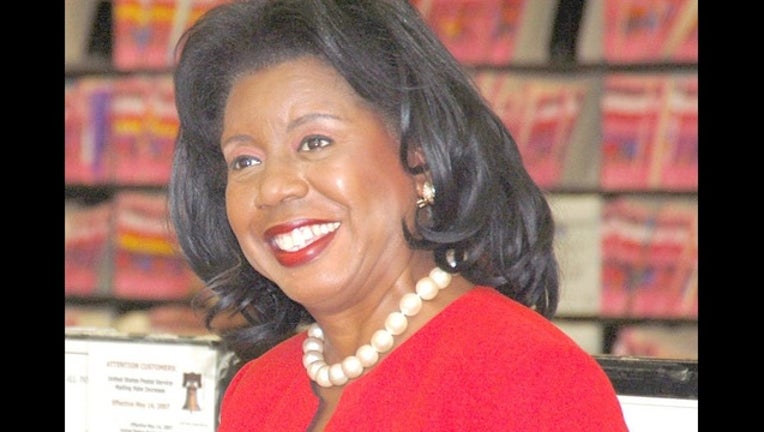 article
SUN-TIMES MEDIA WIRE - Sivasubramani Rajaram lied to a federal grand jury investigating Cook County Circuit Court Clerk Dorothy Brown.
The feds say he also lied twice to the FBI and bought his job in Brown's office with a $15,000 "loan."
But Monday, U.S. District Judge Sharon Johnson Coleman sentenced Rajaram to a mere three years of probation after he said he told his lies because he feared retaliation, the Chicago Sun-Times is reporting. Rajaram said the stress of his prosecution has caused him to be hospitalized twice—once in July and once in January—for mental health issues.
"I'm seriously scared of other people," Rajaram said.
Coleman said it is "paramount" that Rajaram undergo mental health treatment. Earlier, the judge also said Rajaram's lies "do not appear to be the lie of the century," and she asked a federal prosecutor if it caused the investigation of Brown and her office to fall apart.
Assistant U.S. Attorney Heather McShain replied that "the grand jury has never heard the truth" from Rajaram.
Rajaram's prosecution opened a small window into the feds' investigation of Brown and her office. After returning to Chicago from India in August 2014, the former clerk's office employee loaned $15,000 to a company tied to Brown and her husband before being rehired by Brown on Sept. 8, 2014.
McShain said Rajaram told two lies Oct. 1, 2015, to a federal grand jury that had been looking into job and promotion purchasing inside the clerk's office. Rajaram claimed he hadn't spoken to Brown since his rehiring, and he said he had spoken to a high-ranking clerk's office employee "maybe like three or four times" during that period, but not by phone.
Neither statement was true.
The prosecutor has publicly filed 10 pages from Rajaram's grand jury transcript containing his lies. The full transcript appears to exceed 81 pages, records show.
Meanwhile, the feds also seized Brown's phone in October 2015 and found five calls and 26 text messages exchanged with Rajaram's cell between August 2014 and January 2015. On Sept. 4, 2015, Rajaram sent Brown a text that read, "Wish you happy birthday and many happy returns of the day."
McShain came right out this month and accused Rajaram of bribing his way into a job at Brown's office. She also said another employee loaned $10,000 in July 2014 to the company tied to Brown and her husband, Goat Masters Corporation. McShain even alleged that Brown asked for that loan.
But so far, neither Brown nor her husband, Benton Cook III, have been charged with any crime. Brown handily won re-election last year despite the publicity surrounding the feds' investigation, even after Cook County's Democratic Party leaders withdrew their endorsement of Brown and threw their support behind another candidate.
Meanwhile, McShain argued that Rajaram deprived the grand jury of information that would have come from follow-up questions had Rajaram testified truthfully. He also lied to federal agents ahead of his grand jury testimony, the prosecutor alleged.
Rajaram said prosecutors tried to get him an immunity deal in July that would allow him to return to the grand jury. But Rajaram said he had a mental breakdown in the U.S. Attorney's office that apparently scuttled the plan.
Rajaram has appeared to weep in court even during routine status hearings, and records indicate he now regrets his guilty plea last year. His attorney at one point asked the judge to keep the public out of Rajaram's sentencing hearing.
The judge quickly shot him down.
The feds say Rajaram's wife also applied for a job in Brown's office in August 2014. When Rajaram returned to Brown's office, his yearly salary was $30,678. He got a promotion in June 2015, which brought his pay to $41,151.