Ex-U.S. Rep. Mel Reynolds guilty on four misdemeanor tax counts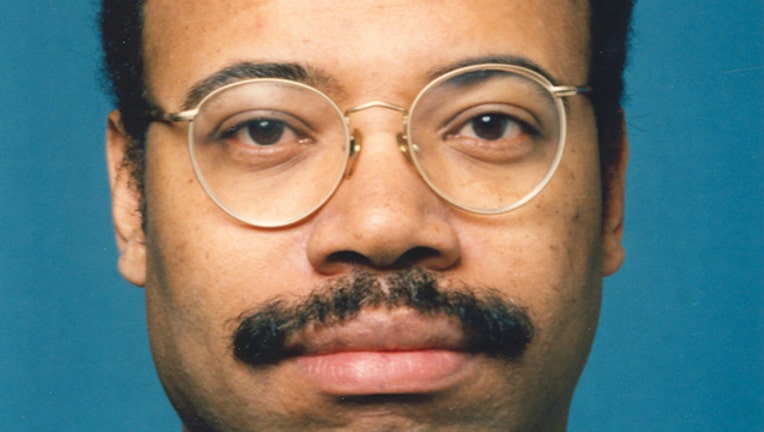 article
SUN-TIMES MEDIA WIRE - Mel Reynolds, the former rising-star congressman disgraced amid a series of scandals in the 1990s, was found guilty Thursday of four misdemeanor tax counts, the Chicago Sun-Times is reporting.
U.S. District Judge Robert Gettleman ruled on Reynolds' fate after a four-day bench trial in which Reynolds defended himself against four misdemeanor counts alleging he failed to file tax returns between 2009 and 2012 as he collected a combined $433,000. He could face up to four years in prison.
After his conviction, Reynolds asked the judge to be allowed to go to Africa — which could be seen as a bold request since the judge had to issue an arrest warrant previously for Reynolds  to prompt him to return from South Africa on a prior trip.
"I need to go home," Reynolds explained. Federal prosecutors objected. The judge is expected to deal with the request later.
Reynolds had no comment after the verdict, other than to say he disagreed with it.
The trial ended Thursday afternoon when Assistant U.S. Attorney Barry Jonas used a pile of bank records to argue Reynolds and his family had used much of the money to pay school tuition for his children and shop at Best Buy, Pea Pod, The North Face, Foot Locker, Victoria's Secret, Eddie Bauer and elsewhere. Jonas also highlighted a purchase for "Hip Hop Abs."
"What (Reynolds) wants you to believe, your honor, is a fairy tale," Jonas said.
Reynolds declined to take the stand this week and offered no evidence after prosecutors rested their case Wednesday. Instead, he used his own closing argument Thursday to try to persuade Gettleman that the feds didn't prove their case.
That was before Jonas made his argument. After that, Reynolds had no opportunity for a rebuttal, as is common in federal trials.
Prosecutors were required to offer evidence Reynolds knew he should have filed his tax returns. Reynolds had insisted he only received reimbursements for business expenses — not income — from a pair of prominent businessmen. One of them testified that some of the money he paid Reynolds was meant to cover Reynolds' bills, which included travel expenses to Africa.
Reynolds complained Thursday that prosecutors made no effort during the trial to identify how much of the $433,000 remained as income after his expenses were paid.
"I didn't travel for free," Reynolds told Gettleman.
Then, Jonas walked the judge through the bank records, describing how the personal expenses lined up either with payments directly from the businessmen or with cash deposits that corresponded with the cashing of their checks.
As he argued Thursday, Reynolds tried to insist he traveled 400,000 miles as he did his work. The comment drew an objection from Jonas, who said Reynolds had offered no such evidence. The judge agreed.
"Perhaps if I testified there would have been evidence," Reynolds quipped before moving on.
The bulk of the money at issue came from two prominent Chicago businessmen, Willie Wilson, who once ran for mayor and president, and Elzie Higginbottom, a member of the investor group that recently purchased the Chicago Sun-Times and Chicago Reader.
Assistant U.S. Attorney Georgia Alexakis said Reynolds made $52,600 from Wilson and $371,000 from Higginbottom as he tried to arrange business deals involving medical supplies in Zimbabwe.
Higginbottom testified that he agreed to pay Reynolds $10,000 a month, which Reynolds was supposed to use first to pay his expenses. Whatever remained was his compensation, Higginbottom said. Wilson, meanwhile, called his payments to Reynolds a consulting fee.
Reynolds also made $15,000 consulting for a Zimbabwe advocacy group and $4,500 from a Chicago Heights church trying to raise money. The check Reynolds received from the church compensated Reynolds purely for his political connections, Alexakis said.
Alexakis used incomplete, unfiled tax returns prepared for Reynolds as evidence he viewed his consulting money as income. The forms were later attached to loan applications.
She also pointed to a 2012 radio interview Reynolds gave, in which he said he had been "earning money as a consultant here in America and in southern Africa."
"It's hard to believe that the defendant didn't think he had to report one cent of it to the IRS," Alexakis said.
Reynolds, 65, was once considered a classic American success story — a Rhodes scholar who rose from the Mississippi cotton fields to become a rising star on Capitol Hill. Now, Reynolds has acknowledged his business partners, including Higginbottom, sought to hide their association with him.
After representing the 2nd Congressional District from 1993 to 1995, Reynolds was convicted of having sex with an underage campaign worker. While in jail, the feds hit Reynolds with campaign finance charges for improperly using his campaign fund. In 2001, former President Bill Clinton commuted his sentence.