FBI: Fugitive cop caught 14 years after skipping RICO trial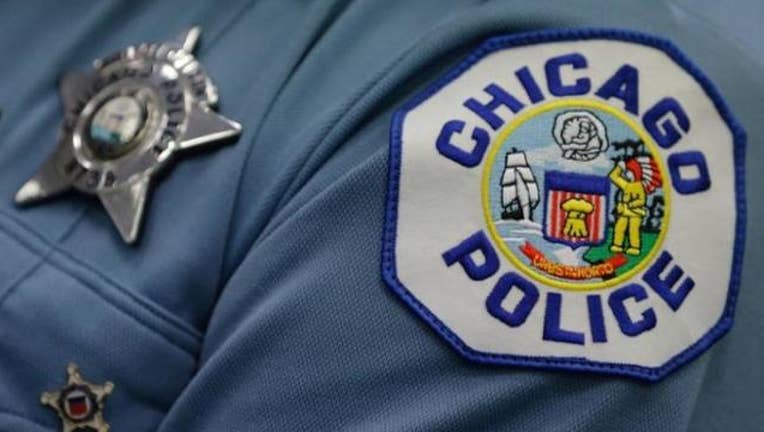 article
SUN-TIMES MEDIA WIRE - Eddie C. Hicks has been due in court ever since June 9, 2003.
That's when the feds planned to put the former Chicago police sergeant on trial for allegedly leading a rip-off crew in the 1990s that shook down drug dealers for cash, drugs and guns using bogus search warrants supposedly signed by a Cook County judge.
Hicks skipped town instead, leaving his co-defendants to face stiff sentences while he went on the lam. But now — 14 years later — the 68-year-old has been arrested in Detroit and is headed back to Chicago in federal custody, the FBI has announced.
A judge here revoked the bond of the 30-year CPD veteran in 2003.
Defense attorney Joseph "The Shark" Lopez represented one of Hicks' co-defendants, Lawrence Knitter, a former CPD mechanic already out of prison after being handed a nine-year prison sentence in 2005. Lopez said he spoke to Knitter after learning of Hicks' arrest Tuesday, and Knitter said, "I can't believe they finally found him."
"You can run but you can never hide," Lopez said.
Hicks worked for the Chicago Police Department from 1970 until 2000 and was assigned to the narcotics section between 1992 and 1997, records show. The feds say they caught him and others on tape plotting rip-offs in which they would steal drugs from certain drug dealers and then sell to others. They said Hicks gleaned information about their targets from dealers with nicknames like "Sugarbear."
Hicks' crew would use counterfeit CPD badges and take unmarked cars from the CPD motor pool during the rip-offs, sometimes even using license plates from out-of-service CPD vehicles. They would pose as DEA Task Force officers while pulling people over, and they would forge search warrants while raiding homes, apartments and hotel rooms.
The men would bust in carrying police radios, wearing what appeared to be bulletproof vests and equipment belts from the Chicago Police Department, records show.
Afterward, they would divvy up the money at a police station at 51st and Wentworth — they called it the "gym."
Hicks apparently did not like to bring strangers into the crew. He allegedly told a government informant once that, "like in the movies, every time you bring a new mother f—er in … it's all bullsh–. He's either got a problem or he's a f—up."
The crew's rip-offs included the recovery of marijuana from a home in the south suburbs in the fall of 1997. The drugs had been stolen earlier from a man who paid $100,000 for their return.
The crew also allegedly restrained the occupant of an Alsip apartment in April 1999 while conducting a raid with a bogus search warrant. Alsip police approached as the crew left the apartment, but Hicks and company allegedly claimed they belonged to a DEA task force.
The group also allegedly discussed stealing millions of dollars in 1998 from a tractor-trailer being used to move drug money between Chicago and Texas. The feds say the plan didn't go forward because members of the crew couldn't agree on how to split it up.