Illinois Senate makes progress on 'grand bargain'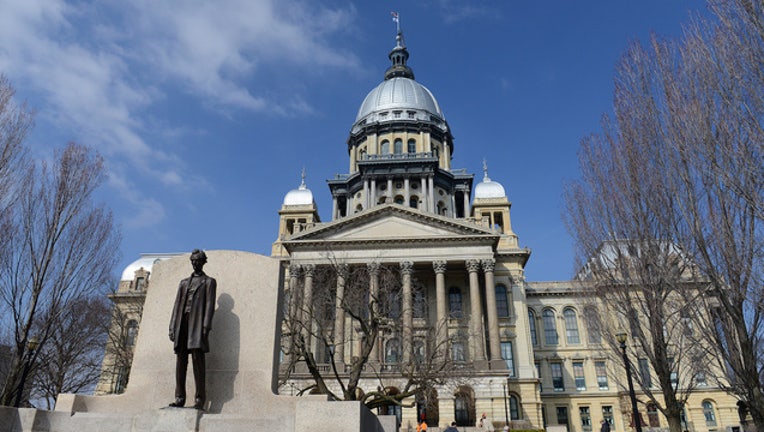 article
SPRINGFIELD, Ill. (AP) - The Illinois Senate lurched forward on a budget compromise Tuesday but the critical votes for breaking the historic budget stalemate are scheduled on the floor Wednesday.
The Senate relied heavily on majority Democrats' votes to approve low-profile pieces of what's been deemed the "grand bargain" to end the logjam between Republican Gov. Bruce Rauner and the Legislature. It's the longest a U.S. state has gone without an annual spending plan in nearly a century.
With just a handful more Republicans voting "aye" than two weeks ago in test votes, the Senate OK'd plans to streamline state purchases, allow cities more flexibility in spending tax revenue, and make it easier to consolidate superfluous local governments. A massive expansion in casino gambling also got a favorable nod.
But the measures crucial to exiting Illinois' financial mess are set for Wednesday. They include raising the personal income tax from 3.75 percent to 4.99 percent; freezing local property taxes as demanded by Rauner; and revamping public school funding to make state-dollar distribution fairer.
"Hopefully, overnight, people can reflect on what's at stake here," Cullerton said.
Also pending after failing short by four votes Tuesday is Democratic Senate President John Cullerton's money-saving pension overhaul, years in the making. It lost despite Cullerton's appeal to Republicans that it has Rauner's backing. Cullerton used a procedure that allows him to recall it, but he didn't say when.
Democrats who control the General Assembly have been unable to seal a deal with the first-term governor since he took office two years ago. Rauner insists on pro-business regulatory changes, term limits and the property tax freeze. Democrats have insisted on tackling a multibillion-dollar deficit first with tax increases and spending cuts.
Cullerton and Senate Republican Leader Christine Radogno of Lemont entered the new year by announcing they'd engineer quick Senate approval on the compromise they had developed to set a framework for dealing with Rauner and the House. Several misfires and unsatisfactory votes later, both sides finally see progress.
The Senate's GOP still showed reticence Tuesday to climb aboard, arguing there shouldn't be votes on any part of the plan until it's all worked out behind closed doors. But their fears should be tempered by knowing Cullerton has tied all the pieces together, said Assistant Republican Leader Dave Syverson of Rockford. If one fails, none of them moves forward.
"Some members thought that maybe by holding off on doing this today, it would put pressure on the leadership to get the rest of it finalized," Syverson said. "But the fact that all the bills are tied together - everything that passed today is useless unless the rest of it passes."
Rauner spokeswoman Catherine Kelly noted Senate progress but said the governor won't accept an income tax hike without a permanent property tax freeze. The Senate plan would limit the freeze to two years.
"We need a truly balanced budget?with?a hard cap on spending, term limits and changes?that lead to new jobs and stronger schools," Kelly said.
Sen. Toi Hutchinson, an Olympia Fields Democrat, declared there's "no more time for games."
"It's time for all of us to think about what we can do for the good of the state over our own interests," she said.
___
Contact Political Writer John O'Connor at https://twitter.com/apoconnor and Kiannah Sepeda-Miller at https://twitter.com/kiannahsepeda.