Illinois Senate spells out proposed services for sales tax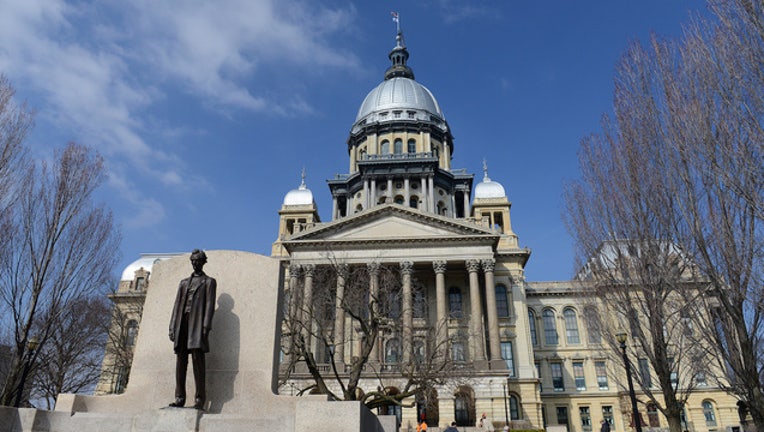 article
SPRINGFIELD, Ill. (AP) - Illinois would charge sales tax on storage lockers, private detectives, lawn care and body piercing under legislation introduced in the Senate on Thursday.
It was the only development in the Capitol a day after Democrats called an acrimonious halt to consideration of a plan engineered to break through a two-year budget deadlock with Republican Gov. Bruce Rauner.
Sponsoring Sen. Toi Hutchinson added a list of "taxable services" to already contentious tax legislation. Democrats propose increasing the income tax to battle a multibillion-dollar deficit wrought of a government limping along on court-ordered spending that has outstripped revenue for nearly two years.
The measure would extend the state's 6.25 percent sales tax to self-storage units, including storage in apartments tenants pay for and lockers rented at amusement parks and recreational facilities. Lawn and garden services including mowing, watering, tree- and shrub-care and patio installation would be subject to the tax.
Other services that would be subject to the tax are: laundry, dry-cleaning, pressing and linen services; private detective and alarm devices; cable television, audio and video streaming and satellite services; pest control; and "personal care services" such as cosmetics, tattoos, body piercing, tanning and massage. Hair removal would be taxed, but not haircuts.
Otherwise, the Senate was quiet, doing routine business. Sen. Dave Koehler, a Peoria Democrat, led his colleagues in a tribute to the late Bob Michel, the longtime GOP congressman and U.S. House minority leader who died last month at 93.
It stood in contrast to the evening before when the wide-ranging plan known as the "grand bargain" was scuttled by Democratic Senate President John Cullerton of Chicago, claiming that Rauner had urged GOP senators off the plan.
Rauner has opposed the plan in Hutchinson's legislation to increase the personal income tax rate from 3.75 percent to 4.99 percent, particularly if the local property tax freeze he wants remains temporary under the Senate plan instead of permanent.
However, in his budget address last month, Rauner indicated he would be open to discussing expanding the sales tax to services.
Since 1990, the state has collected a 6.25 percent tax on retail sales, but remits 1.25 percent of it to local governments. After the income tax, it's the state's most productive source of revenue, generating more than $8 billion in recent years.
___
The bill is SB9
Online: http://www.ilga.gov
___
Contact Political Writer John O'Connor at https://twitter.com/apoconnor . His work can be found at http://bigstory.ap.org/content/john-oconnor .