Illinois union OKs strike over Rauner contract dispute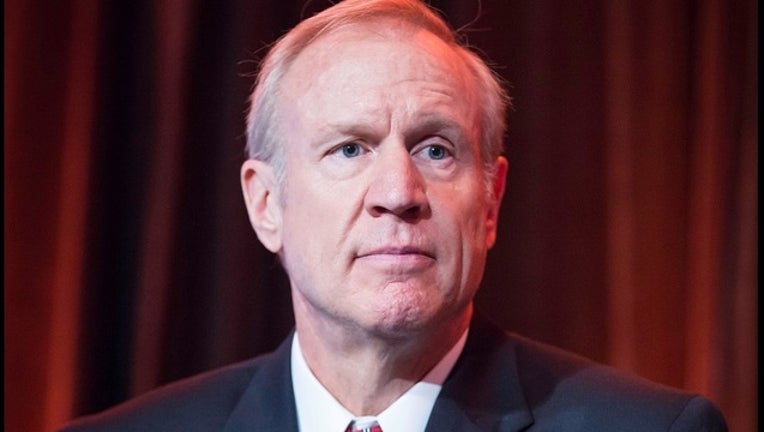 article
SPRINGFIELD, Ill. (AP) - Tens of thousands of state government workers have sanctioned a strike against Gov. Bruce Rauner and his contract terms, union officials said Thursday, kicking a two-year dispute into an unprecedented higher gear.
Members of the American Federation of State, County and Municipal Employees Council 31 voted to authorize the union's executive committee to call a walkout "if no other path forward can be found," executive director Roberta Lynch said at a news conference.
"We have come to this juncture today for one reason and one reason only: The refusal by Gov. Rauner to negotiate with our union," Lynch said. "Our members are more than willing to work to find a compromise with the governor, but we won't just roll over."
Lynch said 81 percent of those voting at more than 200 worksites statewide favor walking if necessary. She said turnout was about 80 percent of the union's 38,000 members.
It is the first such vote in 40 years of state-employee collective bargaining. Rauner, a Republican, said AFSCME's actions are unfairly hurting taxpayers and Illinois' workforce is the highest paid in America.
"Every day that goes by that we're not implementing our contract is well over $2 million in extra costs to our taxpayers," Rauner told reporters at the Capitol. "It's hurting taxpayers. It's not fair."
A strike could paralyze state government amid a nearly two-year budget deadlock between the first-term governor and Democrats who control the General Assembly. Lynch said officers who provide security at state prisons and juvenile detention centers would be required to report to work. That's a little less than one-third of AFSCME membership.
AFSCME officials said the executive committee would meet again soon. But Lynch said the union is still focused on re-engaging the Rauner administration in bargaining.
The last contract expired in June 2015. Rauner wants a four-year wage freeze, increased employee contributions to maintain current health coverage, and a 40-hour workweek instead of a 37 ½-hour one. His team stopped negotiating a year ago.
A state labor regulator last fall declared the process at an "impasse." That means Rauner can implement the contract terms he prefers - and the union can strike if it doesn't agree.
AFSCME has appealed that ruling and won a court-ordered halt to Rauner's unilateral contract enforcement. AFSCME told Rauner in January it would accept a wage freeze and agree to pay more toward health care but Rauner rebuffed the offer.
Rauner and Democratic lawmakers have been unable to agree on an annual budget plan since July 2015. Government grinds on largely because a court ordered that state employees continue to be paid. Democratic Attorney General Lisa Madigan failed to convince the judge last week that paychecks without appropriation authority are unconstitutional. She has appealed to a higher court.
___
Associated Press writer Kiannah Sepeda-Miller contributed to this report.
___
Contact Political Writer John O'Connor at https://twitter.com/apoconnor . His work can be found at http://bigstory.ap.org/content/john-oconnor .