North Korea: Trump is 'mentally deranged person' with finger on 'nuclear button'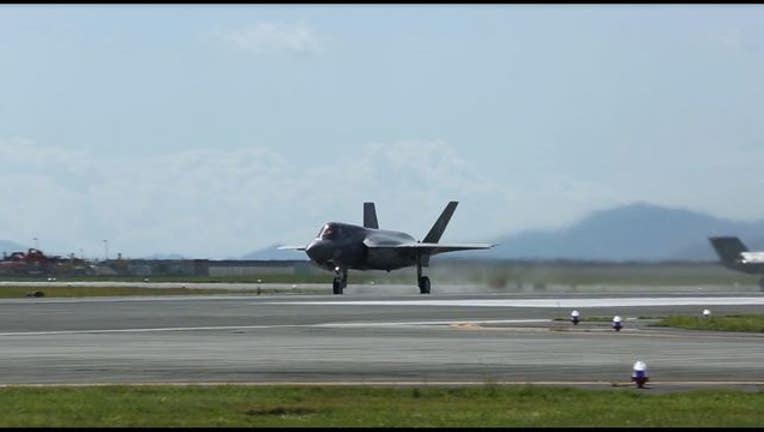 article
UNITED NATIONS (AP) -- North Korea's foreign minister told world leaders Saturday that U.S. President Donald Trump's insult calling leader Kim Jong Un "rocket man" makes "our rocket's visit to the entire U.S. mainland inevitable all the more."
Ri Yong Ho called the American president "a mentally deranged person full of megalomania and complacency" with his finger on the "nuclear button." And he said Trump's "reckless and violent words" had provoked "the supreme dignity" of North Korea and "rendered this sacred U.N. arena tainted."
Ri's highly anticipated speech to the General Assembly's annual ministerial meeting fueled the fiery rhetoric between the U.S. Republican president and North Korea's young leader.
Trump threatened in his speech to the 193-member world body on Tuesday to "totally destroy" North Korea if forced to defend the U.S. or its allies. Kim, in an unusual direct statement to the world, responded pledging to take "highest-level" action against the United States.
"None other than Trump himself is on a suicide mission," Ri told the assembly Saturday. "In case innocent lives of the U.S. are lost because of this suicide attack, Trump will be held totally responsible."
In a show of American military might, U.S. bombers and fighter escorts flew in international airspace on Saturday to the farthest point north of the border between North Korea and South Korea that any such American aircraft has gone in this century.
Defense Department spokesman Dana White said the mission demonstrated "U.S. resolve and a clear message that the president has many military options to defeat any threat." He said it showed how seriously Trump takes North Korea's "reckless behavior."
Ri called the Democratic People's Republic of Korea -- the country's official name -- "a responsible nuclear weapon state."
But he warned that "we will take preventive measures by merciless pre-emptive action in case the U.S. and its vassal forces show any sign of conducting a kind of `decapitating' operation on our headquarters or military attack against our country."
Ri said, however, that North Korea has no intention of using or threatening to use nuclear weapons against countries that don't join U.S. military actions against the DPRK.
The U.N. Security Council has imposed its toughest sanctions ever against Pyongyang, but Ri said "it is only a forlorn hope to consider any chance that the DPRK would be shaken an inch or change its stance due to the harsher sanctions by the hostile forces."
Ri suggested to reporters Friday in New York that his country could conduct an atmospheric hydrogen bomb test to fulfill Kim's vow to take action. But he did not make any mention of such a test Saturday.
He did say that North Korea's recent successful "ICBM-mountable H-bomb test" was part of the effort to complete the country's nuclear force.
"Our national nuclear force is, to all intents and purposes, a war deterrent for putting an end to nuclear threat of the U.S. and for preventing its military invasion," Ri said, "and our ultimate goal is to establish the balance of power with the U.S."
The foreign minister's opening remarks reflected the deep anger in North Korea at Trump's derisive nickname for Kim, who is revered by many people in the North.
During Trump's eight months in power, Ri said the American president had turned the White House "into a noisy marketing place," and now he has tried to turn the United Nations "into a gangsters' nest where money is respected and bloodshed is the order of the day."
The North Korean minister called Trump a "gambler who grew old using threats, frauds and all other schemes to acquire a patch of land" and claimed he is even derided by the American people as "Commander in Grief," "Lyin King," and "President Evil."
"Due to his lacking of basic common knowledge and proper sentiment, he tried to insult the supreme dignity of my country by referring it to a rocket," Ri said. "By doing so, however, he committed an irreversible mistake of making our rockets' visit to the entire U.S. mainland inevitable all the more."