North Korea warns more 'gift packages' to US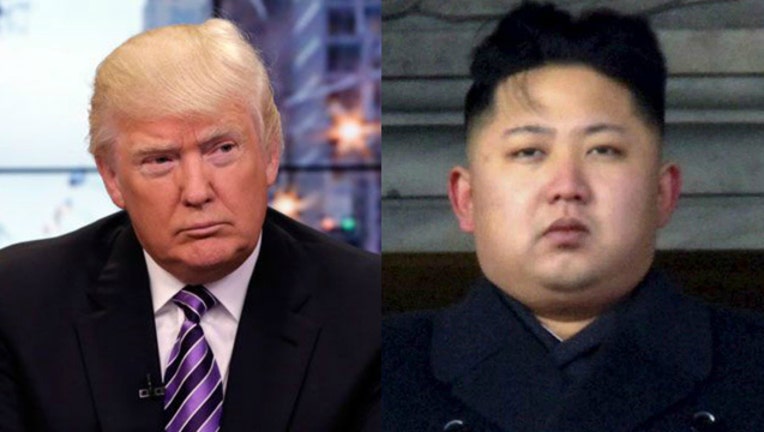 article
FOX NEWS - North Korea vowed Tuesday to send more of its sinister "gift packages" to the U.S. -- similar to the Hermit Kingdom's recent nuclear test -- as the French defense minister warned of the rogue nation's missiles reaching Europe sooner than expected.
Han Tae Song, the ambassador of North Korea to the U.N. in Geneva, said at the U.N.-sponsored Conference on Disarmament that Sunday's supposed hydrogen bomb test was "addressed to none other than the U.S," Reuters reported.
"The U.S. will receive more gift packages from my country as long as it relies on reckless provocations and futile attempts to put pressure on the DPRK," Han said.
North Korea also said it will "respond in our own ways" to new sanctions imposed, South Korea's Yonhap News Agency reported.
The volatile dictatorship claimed to have detonated a hydrogen bomb that triggered an artificial magnitude 6.3 earthquake on Sunday. It later called the test a "perfect success." It was the sixth nuclear test North Korea has conducted and the first since September 2016.
French defense minister Florence Parly said Europe could also face North Korea's wrath sooner than expected, according to Reuters. North Korea test-launched its first intercontinental ballistic missile in July, following a series of other missile launches earlier this year.
"The scenario of an escalation towards a major conflict cannot be discarded," Parly said during a speech to the French military. "Europe risks being within range of [North Korean leader] Kim Jong Un's missiles sooner than expected."
The comments come as North Korea reportedly moved a possible ICBM toward its west coast. The Asia Business Daily, citing an unnamed source, said the rocket was moved overnight to avoid being detected. South Korea's defense Ministry also said earlier Tuesday the regime appeared to be planning a future launch.
North Korea has continuously threatened to send bigger and increasingly more unexpected "gift packages" to the U.S. in order to quell President Trump's rhetoric and international pressure on its missile and nuclear program. It previously claimed America was "on the knife's edge of life and death."
Sunday's nuclear test drew global condemnation. U.S. Ambassador to the United Nations Nikki Haley said on Monday North Korea was "begging for war," adding that "the time for half measures…is over."
German Chancellor Angela Merkel condemned the latest nuclear test was a "flagrant violation" of international conventions, but also said there can only be a "diplomatic and peaceful solution" of the crisis.
On Sunday, Japan's Prime Minister Shinzo Abe called the test "absolutely unacceptable" and South Korea said it planned to ramp up its defenses in response.