Palatine police officer fatally shoots suspect who tried to run him over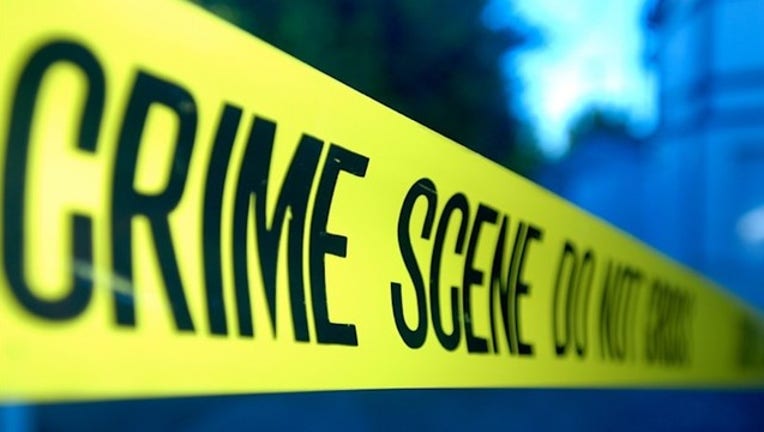 PALATINE, Ill. (Sun Times Media Wire) - A police officer fatally shot a man who allegedly tried to run him over Sunday morning in the northwest suburb, during an investigation into the death of an Arizona woman.
Just before 2 a.m., an officer responding to a 911 call about a "murder" in the 300 block of North Brockway Street encountered a vehicle hurtling toward him and another person who lived nearby, according to a statement from Palatine Police Department Cmdr. Craig Lesselyoung.
The officer had been questioning the local resident about the reported murder when the vehicle "intentionally" rammed into both of them "at a high rate of speed," police said. The driver had steered it off the pavement of a parking lot and into the grass where the two stood.
The officer fired into the vehicle as he was struck, lodging multiple bullets into the driver, police said. The vehicle crashed into a multiresident building at 308 N. Brockway St.
The driver, identified as 51-year-old Leslie Vaughan, died at the scene, according to police and the Cook County medical examiner's office. An autopsy found he died of multiple gunshot wounds and his death was ruled a homicide.
After inspecting the street's buildings, officers discovered the body of 74-year-old Polly A. Vaughan of Peoria, Arizona, inside one of the apartments, authorities said. An autopsy found she died of multiple sharp force injuries and her death was ruled a homicide.
Police said she was believed to be a relative of the driver who was shot by the officer.
The Cook County Major Case Assistance Team was investigating the officer-involved shooting and will join Palatine police in investigating the death of the woman. Representatives of the Illinois State Police and Cook County sheriff's office said the agencies are not investigating the incident.