TMZ: President Trump officially looking for construction company to build border wall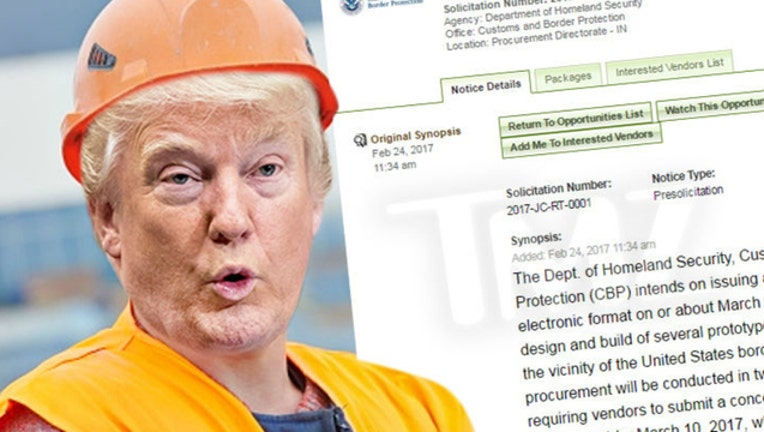 article
TMZ.com - Donald Trump is officially ready to go to wall -- he put out word for construction companies to prepare their bids to build the multi-billion dollar project ... as promised.
The Dept. of Homeland Security, Customs and Border Protection just posted notification that it will be accepting electronic bids starting on March 6, and will be a two-stage process. First step is submitting a design for the wall.
The DHS estimates the total cost will be $21.6 billion. Most interestingly, they say they'll be handing out contracts by mid-April ... so, this is moving quickly.
The prez spoke at CPAC Friday morning, and boasted about the progress.
Tune in to TMZ on TV weekdays Monday through Friday (check http://www.tmz.com/when-its-on for syndicated/local listings at the bottom of the page)