Toys for Tots donations are critically low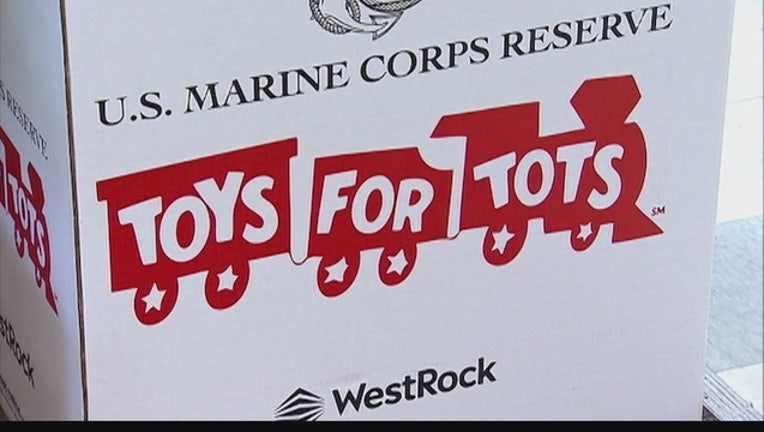 CHICAGO (FOX 32 News) - Toys for Tots really needs your help with a Christmas miracle.
The organization is desperately short for Christmas, and needs 10,000 toys by Wednesday.
That's the latest date Marines will be able to collect toys and deliver them by Christmas.
The toy shortage is in two age groups (5,000 toys in each group) - girls ages 10 to 13
and boys ages 10 to 13. Toys should be new, in the original packaging, and unwrapped. The organization asks that no stuffed animals be donated.
You can drop off new, unwrapped toys at nearly any IHOP restaurant in the Chicago area:
IHOP BUFFALO GROVE, 51 McHenry Rd, BUFFALO GROVE, IL 60089

IHOP SCHAUMBURG, 1700 E. Higgins Rd, SCHAUMBURG, IL 60173

IHOP ROSEMONT, 7120 N. Mannheim Road, ROSEMONT, IL 60018

IHOP GLENVIEW,  2131 Willow Road, GLENVIEW, IL 60025

IHOP SKOKIE, 9500 Skokie Blvd, SKOKIE, IL 60077

IHOP NORRIDGE, 7056 West Forest Preserve Drive, NORRIDGE, IL 60706

IHOP CICERO, 3003 S Cicero Ave, CICERO, IL 60804

IHOP CHICAGO, 3760 N Halsted St, CHICAGO, IL 60613

IHOP CHICAGO, 2818 W Diversey Ave, CHICAGO, IL 60647

IHOP CHICAGO, 4210 N Cicero Ave, CHICAGO, IL 60641

IHOP CHICAGO, 5929 N Lincoln Ave, CHICAGO, IL 60659

IHOP CHICAGO, 7601 S. Cicero Ave., Ste 1240, CHICAGO, IL 60652

IHOP EVANSTON, 100 Asbury Ave, EVANSTON, IL 60202

IHOP MELROSE PARK, 1040 W North Ave, MELROSE PARK, IL 60160

IHOP BRIDGEVIEW, 7240 W 79th Street, BRIDGEVIEW, IL 60455

IHOP HILLSIDE, 100 South Mannheim Road, HILLSIDE, IL 60162
You may also donate online to Toys for Tots here.