Two coyotes attack dog in backyard of Riverside home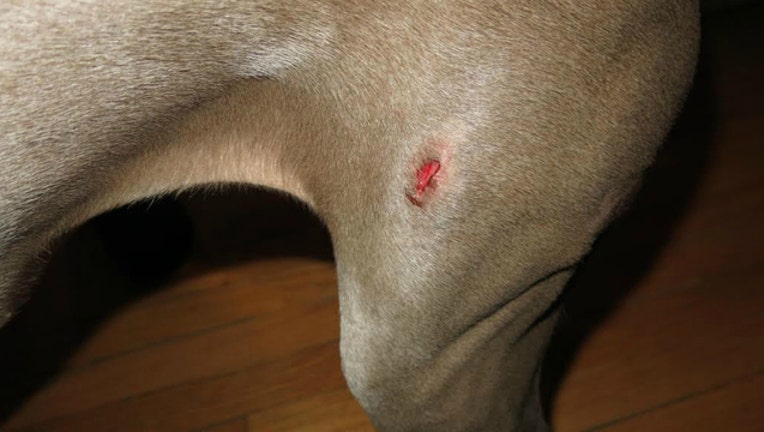 article
SUN-TIMES MEDIA WIRE - Two coyotes jumped a fence and attacked a large dog Thursday in west suburban Riverside, but the woman watching the pet scared the attackers off by yelling and throwing things.
It happened around 11 a.m. in the 300 block of Uvedale, where the dog's owner left her pet with her mother-in-law, according to Riverside police. The older woman put the dog outside in a backyard surrounded by a 4-foot chain-link fence.
A few minutes later, the woman heard the dog crying, ran outside and saw it being attacked by two coyotes. They had grayish white hair and looked like wolves, she told police.
She "made loud noises and started to throw things at the coyotes" and they jumped back over the fence and ran away, she told police.
The dog, a 46-pound female Weimaraner, was taken to a veterinary clinic is Cicero and released Thursday evening, police said. The animal suffered bite wounds which required bandaging and cleaning, but did not need stitches.
Police were notified about 5 hours after the incident occurred.
"This is mating season for coyotes and I advise residents to call police if a coyote gets into their yard or confronts their household pets," Riverside Police Chief Thomas Weitzel said in a statement. "I am very thankful that the dog was not seriously injured but I encourage residents to call police when the incident is happening or immediately following …"
It was the second coyote sighting reported in the village this year, after police were notified of 36 sightings in 2016. Police checked the area but were unable to find any home video of the attack.
The village has posted information on its website about coyotes and how to deal with them.