Wannabe Aurora terrorist gets 15 years, thanks feds for arresting him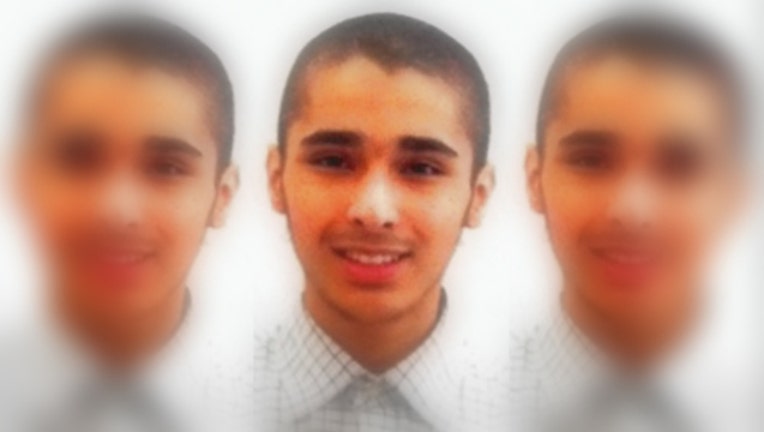 SUN-TIMES MEDIA WIRE - A wannabe terrorist from Aurora nabbed by the feds more than four years ago was sentenced to 15 years in prison for trying to join terrorists overseas but thanked the feds for arresting him, the Chicago Sun-Times is reporting.
Abdella Ahmad Tounisi, 23, pleaded guilty in August 2015 to attempting to provide material support to a foreign terrorist organization. He tried to join al-Qaida-linked Jabhat al-Nusrah in Syria in 2013 after allegedly helping his friend, Adel Daoud, plot a bombing here in 2012.
"Thank you, thank you, for saving my life," Tounisi said to prosecutors during his sentencing hearing Thursday.
While helping Daoud, the feds say Tounisi "recommended certain attack techniques, offered ideas about targeting including a night club that allowed the admission of teenagers, and researched those locations online to analyze their feasibility."
But Tounisi ultimately backed out after he became suspicious of another accomplice who turned out to be an undercover federal agent, records show.
Five years later, Daoud still faces charges in that plot, having been found not mentally fit by a federal judge last year.
The feds asked a judge to give Tounisi 15 years in prison Thursday for his later attempt to join Jabhat al-Nusrah. His attorney asked for less than half of that — seven years.
"The defendant would not, and could not, be deterred," Assistant U.S. Attorney Barry Jonas wrote in a sentencing memo earlier this month. "It took the FBI to intercede and arrest the defendant at the airport to put an end to his plans, as well as to have saved his life."
At sentencing prosecutors did acknowledge that Tounisi is remorseful for his deeds. And Tounisi's lawyers said he wants to do outreach to help deter other people from going down the same path he did.
Authorities nabbed Tounisi at O'Hare Airport in April 2013. The U.S. citizen, who was born in Massachusetts, had gone through airport security. He was headed for a flight to Istanbul, Turkey, they said.
Tounisi's lawyers say he endured prejudice and bullying while growing up because he was a Muslim, and they said his father faced discrimination at work after the Sept. 11, 2001, terrorist attacks.
They also say his "fleeting dalliance" with Daoud "was skeptically conceived and quickly abandoned."
The feds say a classmate of Tounisi's at the College of DuPage helped them gather information about Tounisi early in 2013. They said he often skipped class and could be found in a computer lab viewing a webpage for Turkish Airlines.
Tounisi also viewed videos with his classmate of U.S. soldiers in Iraq being attacked by a large improvised explosive device. Tounisi allegedly celebrated what he saw on the video.
By then, Tounisi's family was already aware of his plans to travel to Syria and his "fixation on engaging in a suicide operation," prosecutors say.
His mother said she took his passport, and one relative allegedly told him, "If you go, do not think you will die a martyr, you will die like a road kill," records show.
In the end, the feds caught Tounisi in an Internet sting after he contacted a sham website he first visited March 28, 2013. It was set up by the FBI, and it purported to hook up would-be fighters with terrorists, according a criminal complaint.
They say he sought a new passport and made contact through the sham website with someone he thought was a recruiter for Jabhat al-Nusrah.
That person turned out to be an FBI employee.
The top of the website said, "A Call for Jihad In Syria," and it asked would-be fighters to "come and join your lion brothers of Jabhat Al-Nusra who are fighting under the true banner of Islam, come and join your brothers, the heroes of Jabhat Al-Nusra," records show.
In email exchanges with the undercover FBI employee, Tounisi described his plan to get to Syria through neighboring Turkey and spoke of his willingness to die in battle, according to authorities.
He was frank with the purported recruiter, according to the FBI. In one email Tounisi wrote, "Concerning my fighting skills, to be honest I do not have any. I'm very small . . . physically but I pray to Allah that he makes me successful," according to the complaint.