Woman charged with stealing SUV from Elmhurst, crashing it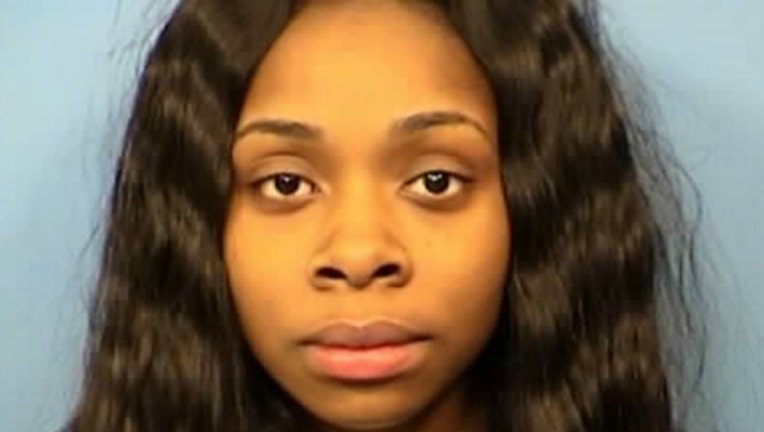 article
SUN-TIMES MEDIA WIRE - A Chicago woman is facing several charges after she stole a woman's SUV from a west suburban driveway Wednesday afternoon and led police on a chase before crashing into an apartment building.
Jamesha McChristine, 19, was charged with one count of unlawful possession of a stole motor vehicle, two counts of criminal damage to property and one count of criminal damage to government supported property, all felonies, according to the DuPage County state's attorney's office.
About 3 p.m. Wednesday, McChristine was in a vehicle with seven other people in the 200 block of Grantley when she saw the woman get out of her 2016 Infiniti SUV and leave it running in the driveway, prosecutors said.
McChristine got out of the car she was in and into the SUV through a door that was not fully closed, prosecutors said. She drove away, and the other seven people she was with also fled the scene.
The victim saw McChristine steal her vehicle and immediately called Elmhurst police, prosecutors said. McChristine crashed the stolen SUV into two parked cars in Elmhurst, and a fence and landscaping owned by the city of Elmhurst.
While driving through Forest Park, McChristine crashed the SUV into an apartment building at Jackson Boulevard and Desplaines Avenue, prosecutors said. She ran away from the SUV before being arrested.
No injuries were reported.
The seven people McChristine was with were all charged with misdemeanors.
"The brazen conduct alleged against this defendant is simply outrageous," DuPage County State's Attorney Robert Berlin said in a statement.
McChristine, of the South Side Chatham neighborhood, was ordered held on a $50,000 bond at the DuPage County Jail, according to the state's attorney's office. She is next scheduled to appear in court Jan. 2.