Chicago Blackhawks getting Hjalmarsson back for stretch run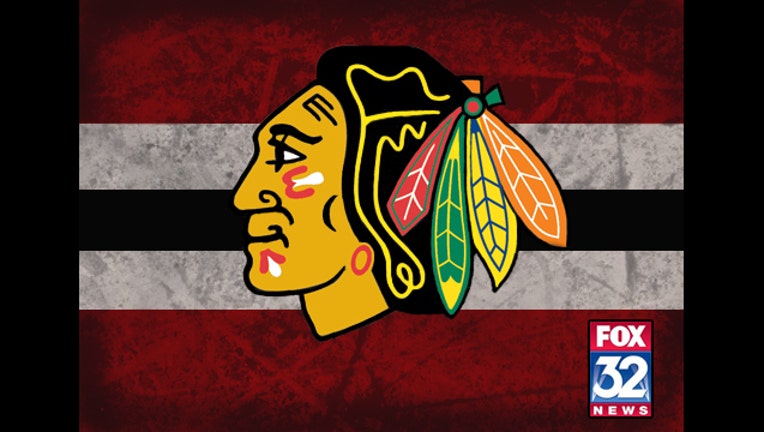 article
CHICAGO (AP) - Niklas Hjalmarsson loves playing for the Chicago Blackhawks. He doesn't like watching their games very much.
The 29-year-old Hjalmarsson is skating again and is expected to return Thursday night against Anaheim, giving Chicago a boost as it tries to chase down Minnesota for the Central Division title and top spot in the Western Conference. The durable defenseman has been sidelined for four straight games with an upper-body injury after missing a total of two games in the previous three seasons. He was activated by the team Wednesday.
"It was a long time ago I missed this many games in a row," he said. "I don't like watching the games. When you're not playing you kind of feel like you should be out there."
Hjalmarsson is one of several NHL players coming back from injuries who could affect the playoff races down the stretch. Washington forward Andre Burakovsky could return this month after being sidelined by a right hand injury. Tampa Bay captain Steven Stamkos, who had knee surgery in mid-November, is skating and doing hockey drills, but the team hasn't said whether he'll attempt to play again this season.
Los Angeles goaltender Jonathan Quick, New York Islanders defenseman Travis Hamonic and Philadelphia forward Travis Konecny recently returned to the ice, giving their respective teams a lift as they fight for playoff positioning.
"It's going to take some time and I'm not going to be frustrated right away when I'm not getting things going my way," said Konecny, who had a goal and an assist in Tuesday night's 6-3 win at Buffalo in his second game back after being sidelined by a leg injury. "But I need to slowly get back into things. It's going to take a little bit, but it's just good to be back on the ice."
Overshadowed by Duncan Keith and Brent Seabrook among Chicago's defensemen, Hjalmarsson remains a key part of the team's chances for a fourth Stanley Cup title since 2010. He has a career-high five goals in 60 games and ranks among the league leaders with 156 blocked shots.
Chicago (42-18-5) has won seven straight and 12 of 13, prompting Hjalmarsson to wonder aloud if there would be room for him against the Ducks. But it's clear coach Joel Quenneville is looking forward to his return, and the rest just might help Hjalmarsson with the Blackhawks facing a busy schedule for the last part of the regular season.
"He gets beat up a little bit, but you never see him or hear him complain, and he finds a way to fight through it all," Quenneville said. "This one kept him off the ice for a little bit, but let's make sure that he's more than ready to come back. But you know you always got his competitiveness down the stretch."
Chicago also could get another Swedish defenseman back against the Ducks, with Johnny Oduya on track for a reunion with Hjalmarsson after they played together in the Blackhawks' run to the 2015 NHL title. Oduya, who was reacquired in a trade with Dallas on Feb. 28, has been resting an ankle injury.
"The guys that played with him here when he was here the last time, I think all of us got super excited," Hjalmarsson said of the Oduya trade. "We know what kind of guy he is and we know what type of game he brings the team."
HELLO THERE, BOB
Here comes Sergei Bobrovsky and the Columbus Blue Jackets - again.
Bobrovsky made 33 saves for his third consecutive shutout, leading Columbus to a 2-0 victory against the lowly New Jersey Devils on Tuesday night. The All-Star moved into a tie with Minnesota's Devan Dubnyk for the NHL lead with 35 wins, and also ranks among the league leaders in several other categories.
The 28-year-old Bobrovsky has a career-high six shutouts this season. He hasn't allowed a goal since the Canadiens' Alex Galchenyuk scored in overtime on Feb. 28.
"It's an achievement as a team, and it's not done yet, so I will enjoy it tonight and get ready for the next one," Bobrovsky said.
Columbus (42-17-6), which had a 16-game win streak earlier in the season, improved to 5-1-1 since its five-day break at the end of February. It trails Washington by five points for the top spot in the loaded Metropolitan Division.
GAME OF THE WEEK
The Wild visit the Blackhawks on Sunday in a possible playoff preview. Chicago has won two of three against Minnesota this season, including a 5-3 victory in their previous meeting on Feb. 21.
LEADERS (after Tuesday's games)
Goals: Sidney Crosby (Pittsburgh), 34; Points: Connor McDavid (Edmonton), 74; Ice time: Dustin Byfuglien (Winnipeg), 27:22; Goals-against average: Braden Holtby (Washington), 1.93; Save percentage: Devan Dubnyk (Minnesota), .933.
___
AP Hockey Writer Stephen Whyno in Washington and AP Sports Writer Mitch Stacy in Columbus, Ohio, contributed to this report.
___
Jay Cohen can be reached at http://www.twitter.com/jcohenap