White Sox seek solutions for outfield vacancies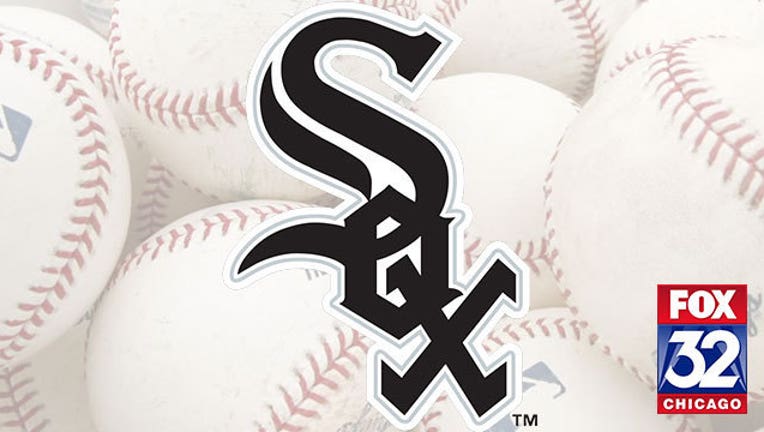 article
GLENDALE, Ariz. (AP) - With two spots in their outfield vacated, the Chicago White Sox are hoping a familiar face can fill one, and that someone emerges from a crowded Camelback Ranch camp to fill the other.
Center field is up for grabs, while right field is Avisail Garcia's, if he can hold onto it.
"We still want to get Avi in right to get him comfortable again and we know Melky (Cabrera), how he plays left," manager Rick Renteria said Monday. "We have guys out there that we want to see have opportunities to play."
The three players who had the most time in center field last season - J.B. Shuck, Austin Jackson and Adam Eaton - are gone. Eaton mostly played right field, which displaced Garcia.
Garcia will have the first chance to regain his position in right. He was the starter there in 2015, but had a disappointing season with 13 homers and a .257 batting average. He moved between DH and right field last season, and was a .245 hitter with 12 homers.
"That's my No. 1 position. I know I can do a good job there," Garcia said, adding that he isn't all that comfortable as a designated hitter. "I just have to keep working at it."
Renteria has said he plans to rotate the designated hitter role among players who need a bit of a rest, rather than have one player in that position. Garcia says he is OK with an occasional turn at DH, but wasn't a fan of the full-time role.
With an eye on returning to the outfield, he played winter ball in Venezuela and worked out in Miami after the season to continue with his program.
He has lost 15 pounds, bringing the 6-foot-4 Garcia to 253, and said he wants to lose about five more.
The leading candidate for center is Charlie Tilson, whom the Sox acquired from St. Louis last season. But he injured his left hamstring in his first game and missed the rest of the season, and this spring has already been shelved for a week due to a stress reaction in his right foot.
Also in camp are veteran Peter Bourjos and rookies Jacob May and Adam Engel. Renteria says they will all get a look.
Bourjos, 29, hit .251 for the Phillies last season in 355 at-bats. Except for 2011 with the Angels, when he hit .271 with 22 steals and a league-leading 11 triples, Bourjos has been a backup or a platoon player.
"This looked like a good opportunity to get at-bats and make the team out of spring training," Bourjos said when asked about signing with Chicago. "If I go out and play well, that'll happen."
"He knows what it takes," Renteria said of Bourjos. "He understands that we have so many players and we want to give them all a look."
May and Engel, both 25, are still looking for their first opportunities in the majors.
Engel stole 45 bases and hit .259 with seven homers and 12 triples in a season that saw him go from A-ball to Triple-A Charlotte. May, the great-nephew of former White Sox All-Star Carlos May and grandson of longtime major leaguer Lee May, hit .266 at Charlotte in 301 at-bats. He also has great speed, with a professional high of 38 stolen bases in 2015.
The concern for Tilson is that he had a similar but more serious injury in the same foot in 2013. His speed - he stole 46 bases in Double-A in 2015 - is a major part of his game on offense as well as defense.
Tilson will be re-evaluated in a week to see if he can resume baseball activities.
"I have very little doubt I'll be able to get back out there and be ready to play," Tilson said. "It's just good to be aware of it, and I'm fortunate to have a great training staff to get me back out there."