3,000 piglets on the loose after livestock truck crashes on I-70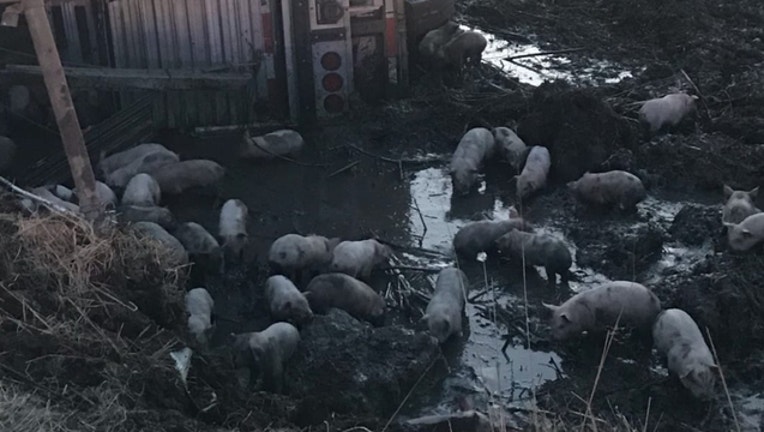 Cumberland County, Ill. (FOX 32 NEWS) - Officials are trying to corral nearly 3,000 pigs that are on the loose Friday morning after a truck carrying livestock crashed on Interstate 70, according to police.
Illinois State Police said the crash happened near Effingham around milepost 127 along I-70.
No word on how many pigs were injured in the crash.