Actor Bill Paxton dead at 61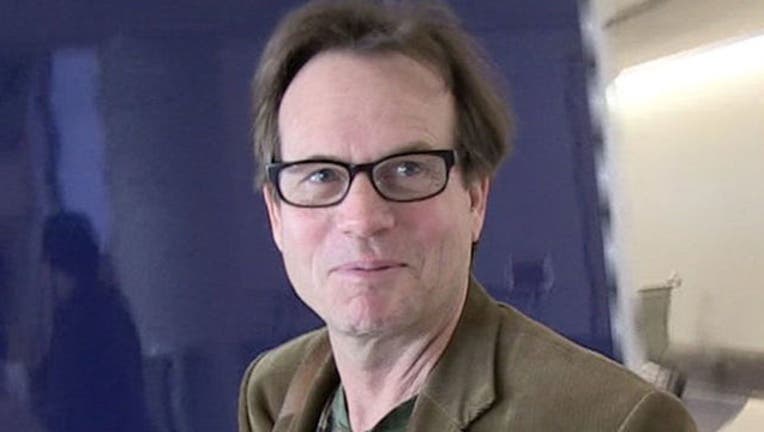 article
LOS ANGELES (AP) - Bill Paxton, the prolific and charismatic actor whose many memorable roles included an astronaut in "Apollo 13" and a treasure hunter in "Titanic," has died from complications due to surgery. He was 61.
A family representative issued a statement Sunday on the death but provided no further details.
Paxton, a Fort Worth, Texas, native, appeared in dozens of movies and television shows and seemed to be around when history was made both on and off screen.
As a boy, he was in the crowd that welcomed President John F. Kennedy in Texas on the morning of Nov. 22, 1963, hours before Kennedy was killed in Dallas. As a young man, he worked in the art department for "B'' movie king Roger Corman, who helped launch the careers of numerous actors and filmmakers.
Paxton's movie credits included some of the signature works of the past 40 years, from "Titanic" and "Apollo 13" to "The Terminator and "Aliens." He received three Golden Globe nominations for his role as a polygamist in the HBO series "Big Love."
"Big Love was a seminal series for HBO for many years due to Bill's extraordinary talent and grace," reads an HBO statement. "Off screen, he was as warm, smart and fun as one could be."
Paxton brought a reliably human dimension to big-budget action adventures and science fiction. He was, sci-fi fans like to point out, the only actor killed by a Predator, a Terminator and an Alien.
But Paxton, famously genial and well-liked throughout Hollywood, defined his career less by his marquee status than as a character actor whose regular Joes appeared across the likes of "One False Move," ''A Simple Plan" and "Nightcrawler."
One of the industry's busiest actors, Paxton once said the hardest part of his career wasn't the work itself, but the time in between.
"You know all the time I've been in this business which is a long, long time now, I go from having incredible days like shooting the part of Sam Houston and then all of a sudden I'm home and I'm out of work and it's two o'clock in the afternoon, I'm in my boxer shorts watching Turner Classic Movies," he told The Associated Press in 2015. "And all I can tell you is, thank God for Turner Classic Movies and Robert Osborn. "
____
AP Film Writer Jake Coyle, AP National Writer Hillel Italie and AP Television Writer Lynn Elber contributed to this report.