Chicago man pleads guilty to brokering sale of 77 illegal guns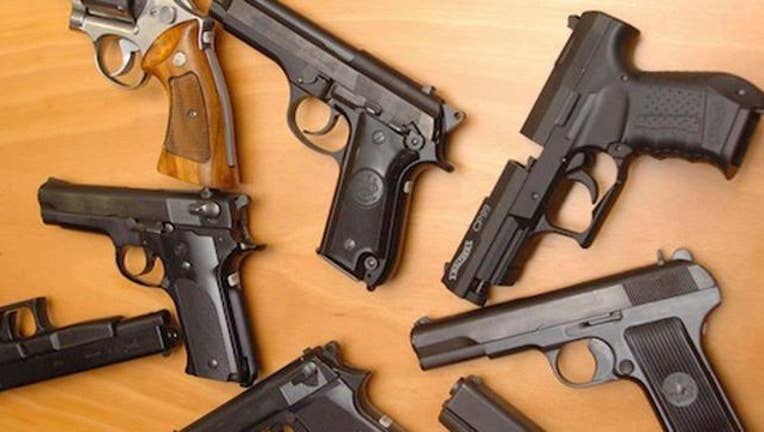 article
SUN-TIMES MEDIA WIRE - A Chicago man pleaded guilty Tuesday to brokering the sale of more than 70 illegal guns.
John Thomas, 33, who is also known as "Batman," pleaded guilty to two counts of being a felon in possession of a firearm and one count of dealing firearms without a license, according to the U.S. Attorney's office.
Thomas admitted to brokering the sale of 77 illegal guns, including rifles, shotguns and handguns, prosecutors said. He was previously convicted of a felony and was not legally authorized to possess any firearms.
Some of the guns had obliterated serial numbers or had previously been reported stolen.
Thomas either obtained the guns himself and then sold them, or he arranged for the owner of the firearms to sell the guns in exchange for a fee for setting up the transaction, prosecutors said. Unbeknownst to Thomas, the individuals who were buying the guns were cooperating with law enforcement.
One of the sales happened on July 23, 2014, when Thomas arranged a meeting between a man listed in court documents as "Individual A," Jamel Davis and a third person, who was cooperating with authorities, prosecutors said. The transaction, which happened in Davis' garage in the 7600 block of South Seeley, involved the sale of two .38-caliber revolvers.
Davis was convicted last year of illegal possession of a firearm, and faces up to ten years in prison when he is sentenced later this month, prosecutors said.
"Illegally brokering the sale of guns on the streets of Chicago poses a tremendous danger to the community," Acting U.S. Attorney Joel Levin said in the statement. "Prosecuting firearms offenses is a top priority in our office, and we will continue our efforts to disrupt the availability of illegal guns in our city."
Thomas faces up to 25 years in prison when he is sentenced by U.S. District Judge Andrea R. Wood at 10 a.m. on June 30.