Chicago to open welcome center for Puerto Rico evacuees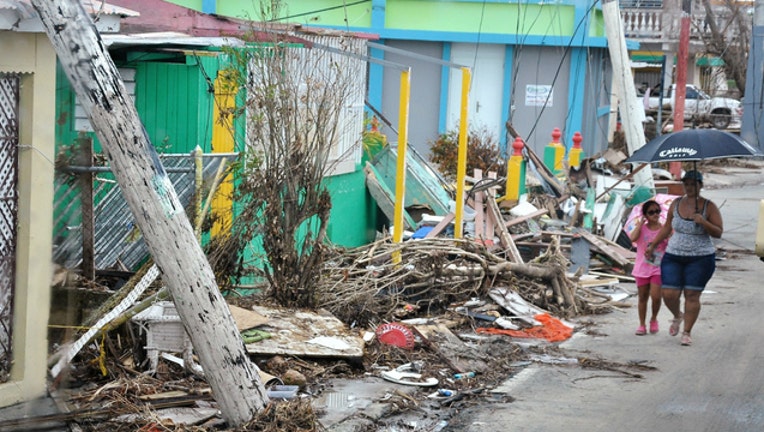 The city of Chicago is extending a helping hand to Puerto Rican residents trying to escape the aftermath of Hurricane Maria.
Next week, the city plans to open a welcome center in Humboldt Park for evacuees.
With millions still without power and recovery from Hurricane Maria slowed to a crawl, city officials are preparing for potentially thousands of evacuees to seek help in Chicago.
"The Mayor came to us and said 'I want you to make sure Chicago is an open city for anybody that is an evacuee from Puerto Rico," said Alicia Tate-Nadeau of the Office of Emergency Management.
OEMC executive director Alicia Tate-Nadeau says so far about 1600 evacuees have landed from Puerto Rico since Maria devastated the island last month, and that number is expected to swell.
For now, those arriving in Chicago are being given cards with information in English and Spanish on where to turn for help.
Sometime next week, the city will take it a step further by opening a welcome center at the Humboldt Park field house with representatives from a number of agencies to provide emergency food, clothing, medical care and education.
"Where people can go and depending on what they need, if it's housing, if it's clothing. They'll be able to register and get services at that time," Tate-Nadeau said.
City officials say they are quickly ramping up their efforts for the evacuees, many of whom are Chicago natives or have family in the city.
"These people have identified themselves as willing to come back here while those repairs are being done, and they're waiting for that infrastructure to come back. They're gonna come back to the City of Chicago (snip) and wait for things to get better," Tate-Nadeau said.
The city says they've so far identified about 135 evacuees that have needed services to get on their feet in Chicago.