Did seven mysterious signals come from lost submarine?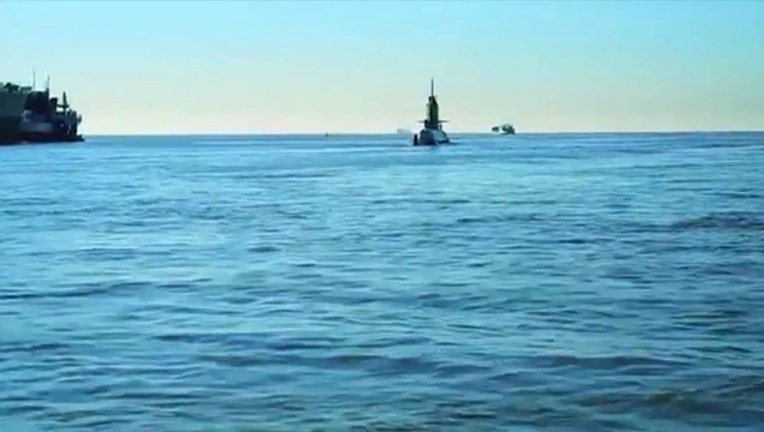 article
BUENOS AIRES, Argentina (AP) - Argentina's Navy cannot confirm if seven brief satellite calls came from a lost submarine with 44 crew members onboard, an official said.
Admiral Gabriel Gonzalez of the Mar del Plata Naval Base says Sunday that officials have no evidence that the calls came from the unit.
"We are analyzing more closely to reliably determine that they were not calls coming from the submarine," he said.
Gonzalez also said the Navy has intensified its aerial search off the country's southern Atlantic coast after adverse weather conditions spurred waves up to 26 feet (8 meters) and made a maritime search difficult.
Authorities say the submarine left the extreme southern port of Ushuaia on Wednesday and lost contact as it was heading to Mar del Plata, a city on the country's northeastern coast.