Driver arrested at US/Mexico border after 4 Chinese immigrants found stuffed in trunk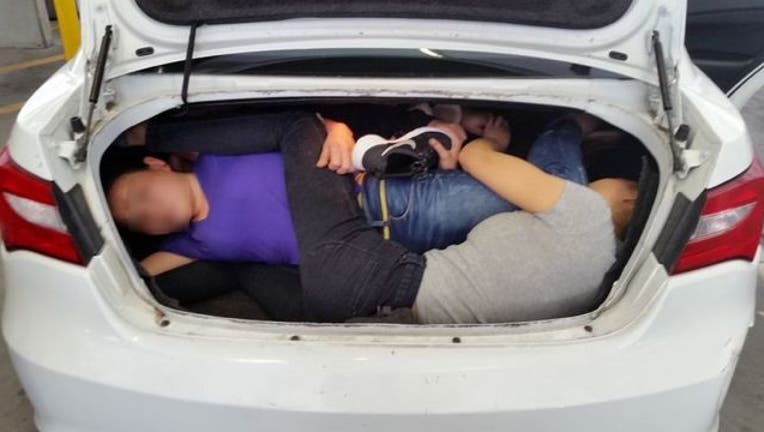 article
FOX NEWS - A driver entering the U.S. from Mexico was arrested Tuesday after customs officials discovered four Chinese immigrants stuffed in the trunk of his car.
The man, a 24-year-old U.S. citizen, was crossing through the San Ysidro border crossing in San Diego around 5:45 p.m. local time in a 2014 Chrysler 200 sedan when he stopped at the inspection booth, according to a news release from the U.S. Customs and Border Protection.
While the vehicle was at the booth, a roving canine team was then alerted to the sedan. When officers opened the truck, they found three women and one man, all Chinese citizens, packed tightly into the trunk.
Customs officials said the four did not have legal authorization to enter the U.S., and later placed an immigration hold on the group to initiate removal from the U.S. at the conclusion of criminal proceedings.
"Concealing persons in vehicles is dangerous and could have severe consequences," Pete Flores, Director of Field Operations for CBP in San Diego said in a statement.  "San Ysidro CBP officers stopped a violation of our immigration law and were able to resolve the incident safely."