DuPage County task force investigating cause of Addison blaze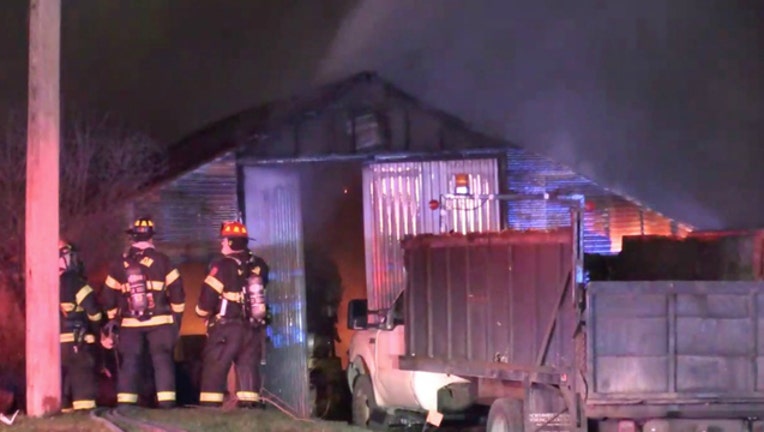 article
The DuPage County Fire Investigation Task Force is investigating the cause of a large blaze at a storage facility Wednesday night in west suburban Addison.
Crews responded to the blaze at 1045 S. Westgate Dr. at 9:56 p.m. and found heavy fire coming from the south side of a complex of storage buildings, according to a statement from the Addison Fire Protection District.
Crews forced their way through a locked gate to get to the blaze, the district said. The fire had burned through the roof and was spreading to two adjoining storage buildings. There were propane tanks stored in the buildings that created an explosion hazard.
Several fire departments assisted with the blaze, including Elmhurst, Lombard, Villa Park, Oak Brook Terrace, Glen Ellyn and York Center.
The blaze was brought under control about an hour later at 11 p.m., and no injuries were reported.
The DuPage County Fire Investigation Task Force is assisting with the investigation.