Feds indict Four Corner Hustlers for six murders, sweeping conspiracy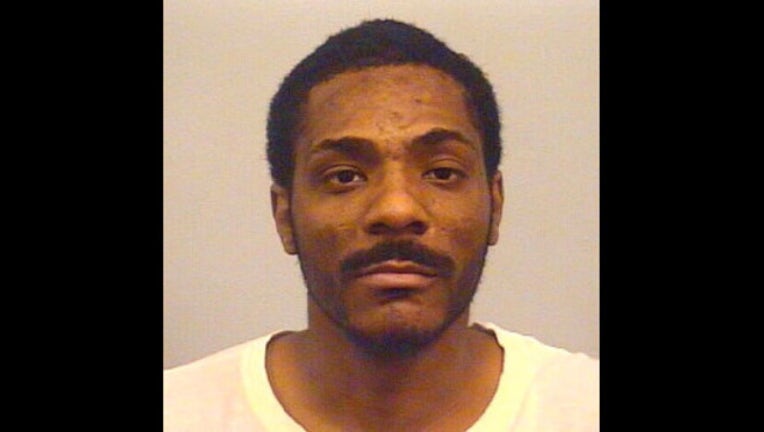 article
SUN-TIMES MEDIA WIRE - Federal prosecutors announced a sweeping racketeering indictment against a Chicago street gang late Thursday afternoon, tying nine Four Corner Hustlers to a decades-long conspiracy that led to the murders of six people.
Labar "Bro Man" Spann is accused of participating in all six slayings, including the June 2003 murder of Latin Kings gangster Rudy "Kato" Rangel, whose death inspired the track "A 'Yo Kato" by rapper DMX, the Chicago Sun-Times is reporting.
Some of the defendants named in the indictment — including Spann — could face the death penalty. Eleven have been indicted in all, with two being charged in an extortion conspiracy. The 22-page document was handed down by a grand jury last week but not unsealed until several of the defendants could be arrested and brought to court.
Among those charged are Sammie "Sam Bug" Booker, Tremayne "Scarface" Thompson, Juhwun Foster, Marchello "Chello" Devine, Rontrell "Mane Mane" Turnipseed, Keith "Lil' Keith" Chatman, Stevon "Tito" Sims, Deandre "12" Spann, Mikal Jones and Antonio "Lil' Chello" Devine.
The murders alleged in the indictment took place in 2000 and 2003. The victims, in addition to Rangel, are Carlos Caldwell, Maximillion McDaniel, Levar Smith, George King and Willie Woods.
The feds say the Four Corner Hustlers also spent decades — from the mid-1990s until this year — committing robberies, extortion and batteries. They allegedly dealt drugs, robbed rivals and used violence and intimidation to stop victims and witnesses from cooperating with law enforcement.
The gang used police scanners to avoid detection and even outfitted its members with a security detail, the feds say. They allegedly conducted surveillance of their victims and used rental cars to cover their tracks.
The gang operated in West Garfield Park and Humboldt Park on the West Side, and in the former LeClaire Courts public housing development on the Southwest Side.
Spann has previously been acquitted of Rangel's murder and is already facing serious time in federal prison. He pleaded guilty in June to a federal weapons charge after shooting a gun at a west suburban firing range and then bragging about it on Instagram.
Spann has a string of felony convictions dating back to 1996 that meant he wasn't lawfully allowed to handle the weapon.
"Y'all know I had to go first just to show my b—- how this sh– work lmao I do this shis," Spann wrote in one Instagram caption.
Spann also pleaded guilty to three obstruction of justice charges for persuading one of his companions, Ladonah Hampton, to tell a federal grand jury that Spann never fired the gun, even though she earlier told authorities he had.
Spann faces up to 70 years in prison for that case alone. His sentencing has been set for Oct. 4.