Jesse Jackson Jr. gets about $138.4K in annual benefits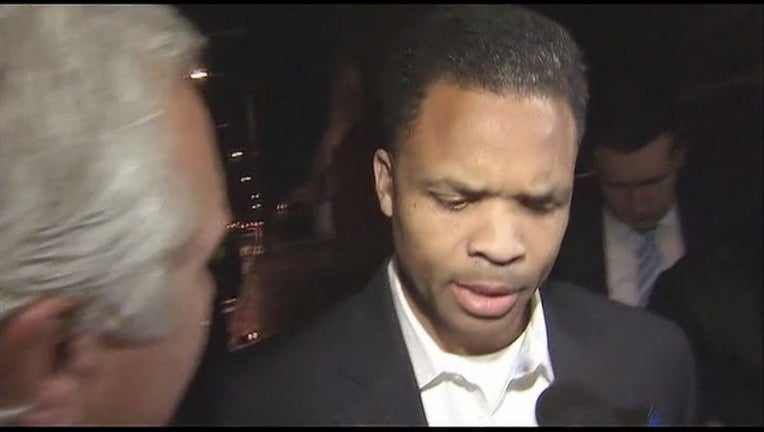 article
CHICAGO (AP) - Records from former U.S. Rep. Jesse Jackson Jr.'s divorce case show the government has given him large benefit checks after he served time in prisons for stealing hundreds of thousands of dollars from his campaign fund.
Jackson receives about $138,400 annually, the Chicago Tribune reported.
Jackson's attorney, Barry Schatz, said about $100,000 of that is workers' compensation and is tax free. The rest of his benefits are Social Security Disability Insurance payments, some of which may be taxable.
Jackson received the payments because he has depression and bipolar disorder, which led to an extended leave from Congress in 2012.
"Whatever benefits Jesse Jackson Jr. has, he earned them, and as a matter of law, he's entitled to them," Schatz said. "If the government thought he wasn't entitled to them, they wouldn't be paying them."
Jackson's worker' compensation benefits are for a temporary, total disability, according to Schatz. Jackson's health is checked once a year and benefits might change should it improve.
"He's not a slacker," said Schatz, who added that Jackson currently isn't able to work.
Pete Sepp, who heads the nonpartisan National Taxpayers Union, says the payments show the government is still figuring out how to take care of ex-lawmakers convicted of crimes.
"Once again, the average taxpaying citizen is left to wonder if justice was done for them," Sepp said.
Details about Jackson's payments were disclosed in court documents after Sandi Jackson began a divorce proceeding last year.