Man, 81, accused of killing wife, daughter with ax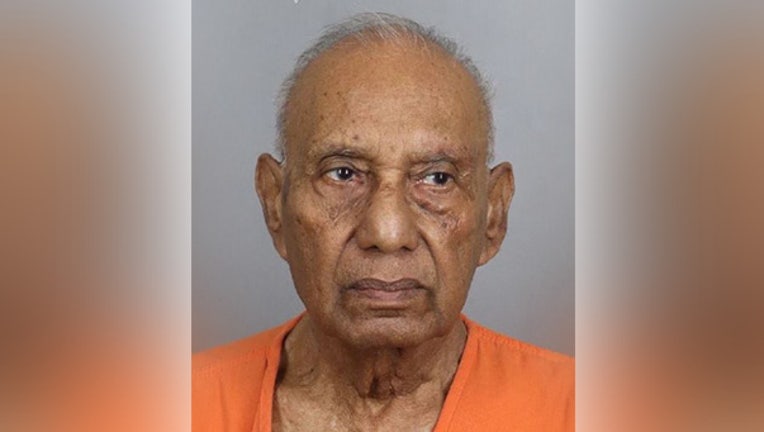 article
An 81-year-old man is accused of killing his wife and daughter with an ax after police say he confessed to the murders, The Denver Post reported. 
Reginald Maclaren was arrested and is facing a first-degree murder charge. 
He contacted the Englewood Police Department in Colorado to inform the agency that his wife and adult daughter were murdered. 
Maclaren told authorities he believed he knew the suspect and a hammer was used in the attack, according to a release from Englewood police. 
Officers arrived at the scene and found Maclaren inside the apartment.  While in the home, police found two people in large trash cans on the floor of the living room/kitchen area.
Police said both women had substantial injuries and had died. 
Englewood police noted during their investigation they determined Maclaren's wife and daughter were murdered with the ax, and one victim was dismembered with a saw. 
The victims were identified in an arrest affidavit as 70-year-old Bethany Maclaren and 35-year-old Ruth Jennifer Maclaren, The Denver Post noted. 
Citing the arrest affidavit, The Denver Post reported Maclaren told investigators that he recently lost his job at which he worked with people who are homeless. The man shared with police that the job loss would leave him unable to pay the rent, so he planned and carried out the murders, so his family would not have to experience homelessness. 
Maclaren is being held without bond and is scheduled to appear in court this week.
This story was reported from Washington, D.C.