North Korea warns US will pay for 'political prostitute' Nikki Haley's 'hysteric fit'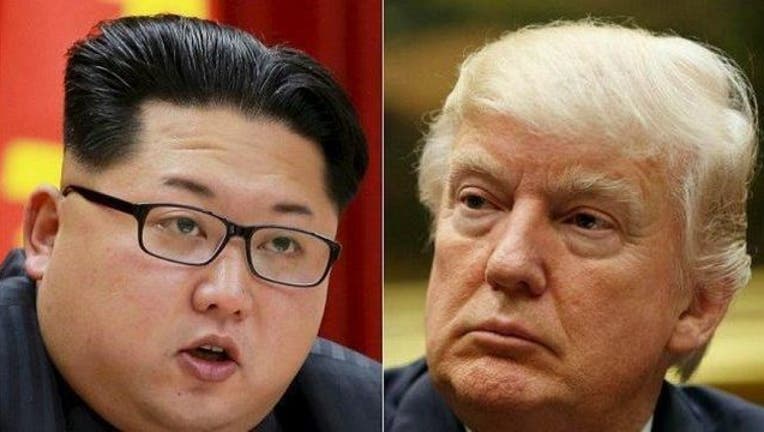 article
FOX NEWS - North Korea on Friday called U.S. Ambassador to the United Nations Nikki Haley a "political prostitute" and derided her as "crazily swishing her skirt" after she said the rogue regime was "begging for war."
The state-run Korean Central News Agency described Haley's comments to the UN Sunday as a "hysteric fit."
"Nikki should be careful with her tongue though she might be a blind fool," KCNA said. "The U.S. administration will have to pay a dear price for her tongue-lashing."
KCNA mocked Haley's call for more sanctions in response to North Korea's most powerful nuclear test on Sunday that was said to involve a hydrogen bomb.
"She is crazily swishing her skirt, playing the flagship role in Trump administration's hideous sanctions and pressure racket," KCNA said.
The KCNA commentary comes as the aircraft carrier USS Ronald Reagan left its home port near Tokyo Friday for a patrol mission in the Western Pacific.
The Ronald Reagan was previously scheduled for training this week after routine maintenance in port, U.S. officials told Fox News.
"RRN gets underway for 17-2 Patrol to ensure safety and security of the Indo-Asia-Pacific Region," the carrier's commanders wrote on Twitter.
South Korea is closely watching North Korea over the possibility Pyongyang may test-launch an intercontinental ballistic missile as soon as Saturday, when the Hermit Kingdom celebrates its founding anniversary.
On Thursday, President Trump said it would be "a very sad day for North Korea" if the United States is forced to use its military to respond to Kim Jong Un's nuclear threats.
"I would prefer not going the route of the military, but it's something, certainly, that could happen," the president said during a press conference at the White House.
In June the Ronald Reagan and the USS Carl Vinson conducted joint drills in the Sea of Japan with Japan's Self Defense Forces and the South Korean military.
The Ronald Reagan returned to Japan in early August.
The USS Fitzgerald, USS John S. McCain and USS Antietam were all were part of the Reagan strike group but can't return to sea. 
The destroyers Fitzgerald and McCain, both ballistic missile defense ships capable of shooting down North Korean missiles, were involved in recent deadly collisions that killed 17 American sailors. 
The Antietam, a guided-missile cruiser, ran aground in Tokyo Bay in late January spilling over 1,000 gallons of oil. 
All three warships are also capable of carrying dozens of Tomahawk cruise missiles as well, the same kind of missiles fired into Syria in April.