NW Indiana police searching for more victims of 'Sweetheart Swindler'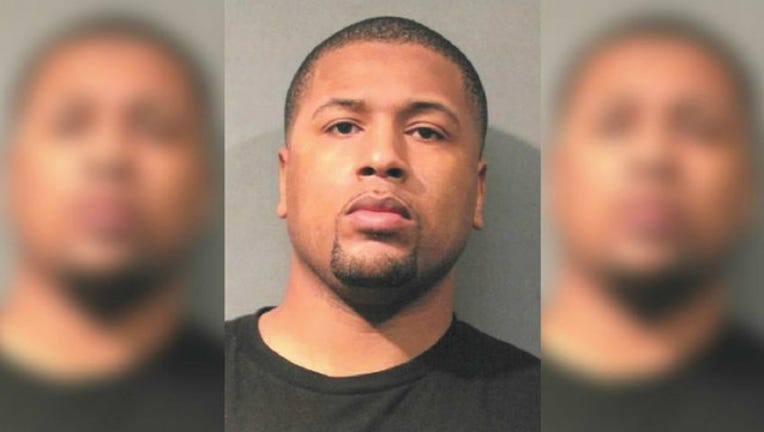 article
HOBART, Ind. (Sun-Times Media Wire) - Northwest Indiana police are searching for more victims of the "Sweetheart Swindler," who allegedly exploited several women sexually, emotionally and financially.
Lenard Adams, 32, faces multiple counts of kidnapping, intimidation, rape, criminal confinement, intimidation and theft, according to Hobart police.
One woman told police that she was driving to Detroit about a week before Memorial Day 2017 when a man pulled alongside of her and motioned for her to pull over, according to an affidavit filed in the Superior Count of Lake County. She pulled over at a gas station in Galesburg, Michigan and the man approached her and they began to talk. He introduced himself as Christopher West and said he was a neurosurgeon at Christ Hospital.
The woman and "West" began texting and made plans to meet in Las Vegas, according to the affidavit. Once they arrived in Vegas, they went to Tourneau where Adams asked her to buy him a Rolex that cost $39,300 and told her he would pay her back with wired money.
The woman charged the watch to her credit card and financed the rest through the store. They left Tourneau and went to a gold and silver shop, where she bought two gold coins for $1,300 at Adams' request, according to the affidavit. The coins were pawned in Vegas the next day.
Another woman told police that Adams, going as "Sean Christopher West," forced her to open bank accounts, get loans out of state and raped her as recently as October by threatening to hurt her and her family members, according to the affidavit.
A third woman told police that she met "Sean West" at the Meijer store where she worked in south suburban Flossmoor in November 2016. Adams told her he was a neurosurgeon from California and forced her to drive to a Toys R Us in Indiana to buy toys for a charity he said he was working for, according to an affidavit. He then forced her to buy several thousand dollars' worth of items at Walmart, Lower and HH Gregg, and when he dropped her off, he took all of the items.
A fourth woman was scammed into opening several credit card accounts by "Sean West" in November 2016 after he told her he worked with a charity group by buying gifts and handing them out during the holidays, according to the affidavit. He told her to open up credit accounts and buy the items, and then he would pay her back. She bought more than $6,000 worth of items from three stores, and he was supposed to pay her back, but instead drove off with all the items.
Adams, who lists home addresses in Park Forest, Illinois and Merrillville, Indiana, also operated in Las Vegas, Michigan, and Wisconsin, police said.
Investigators believe there are more than the four victims that were exploited by Adams over the last year and are asking them to come forward.
"We understand that if there are additional victims, they may be hesitant to report any crimes committed against them, because they may feel embarrassed, fearful or ashamed, but we want to really encourage them to come forward and speak with law enforcement," police said in a statement.
Adams in in custody at the Lake County Jail.